Reading Time:
4
mins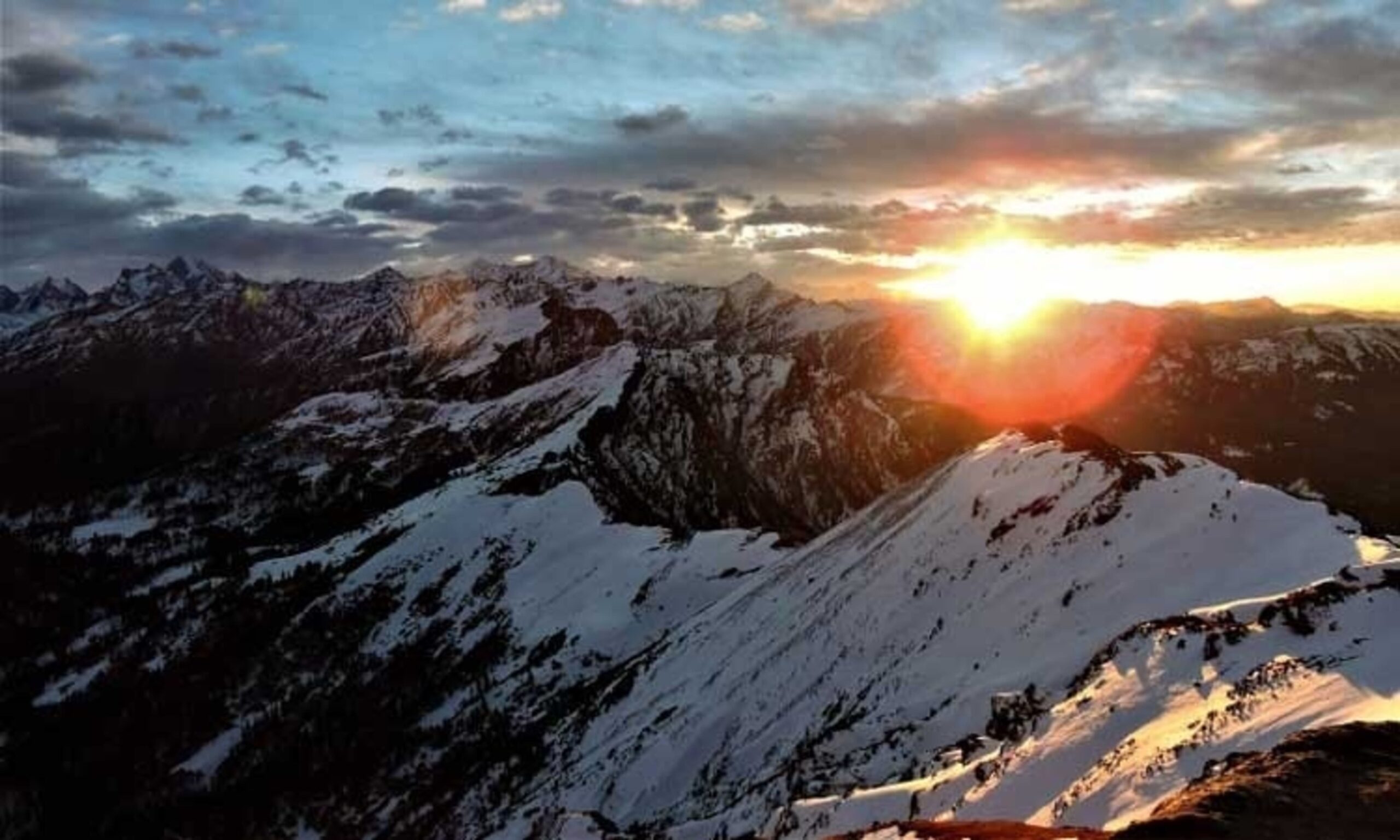 Uttarakhand is one of those blessed Indian states which is encompassed by the extraordinary snow-shrouded Himalayan pinnacles. This beautiful state has much to offer to its guests. With regards to touring in spots Mussoorie, Dehradun, Nainital and so forth will rejuvenate you, Rishikesh, Haridwar, Kedarnath, Badrinath etc. will enrich your soul and Kedarkantha trekking will give you adrenaline rush with an unparalleled view of the majestic Himalayas.
Roosted at a height of about 3,800 meters, Kedarkantha is settled in the Garhwal Himalayas in Uttarakhand. The trek is really a trekker's pleasure. It is devoted to Hindu Lord Shiva. At the peak there is an old temple of Lord Shiva. This trek is categorized as an easy one and hence, also suitable for first-time trekkers. The trekking tail is of 20 km and can be covered in 3 to 5 days.
Trek Highlights
Kedarkantha trek experience is an exceptional one. This snow trek is the one to be cherished for the entire life. As a beginner, here you will learn numerous new trekking aptitudes and experience camping in low temperature with restricted food and water.
The starting point of the Kedarkantha trek is the Sankri town which is around 200 Km from Dehradun. So to reach there you need to first reach Dehradun, which is the capital city of Uttarakhand. Dehradun is well connected with major cities of India. You can reach Dehradun by road, train or air.  
Sankri is a small town brimming with rich Garhwali culture and astonishing view. This trek offers an opportunity to experience the Garhwal way of life, conventions, and hospitality. In this trek one may get an opportunity to appreciate the delightful pahadi food.
This astounding courageous trek will give you a life-changing experience. This entrancing snow getaway to the Himalayas is perfect for amateur trekkers who wants to experience the first rays of the sun on the snow clad Himalayas while walking on the snowy trail. Aside from trekking, you can likewise appreciate Camping, Hiking, and Mountain Biking at the higher elevations.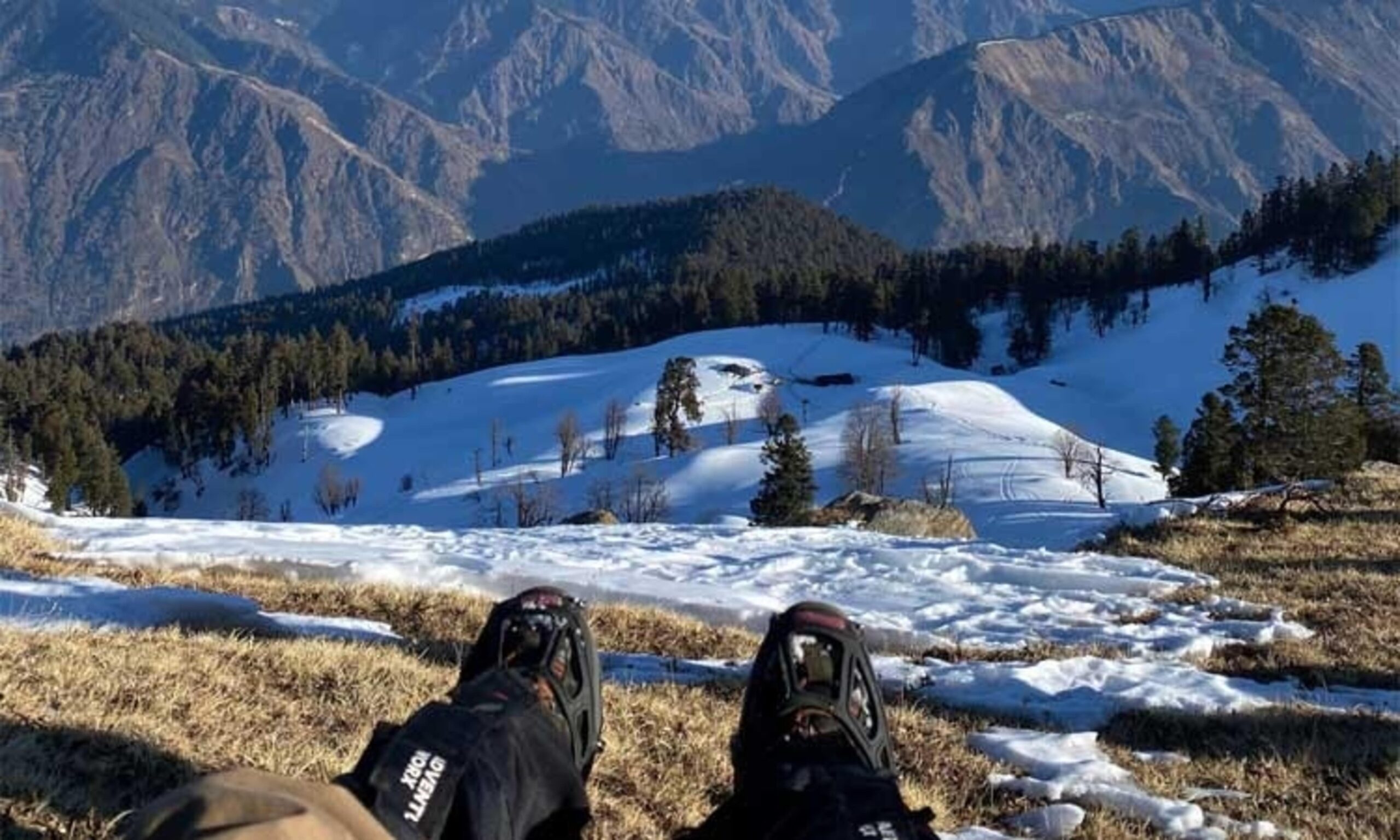 Best Time To Visit
Kedarkantha Trek is often termed as heaven which can be seen from the naked eye. It is a well-known winter trek. The presence of snow from December to April makes it beautiful as well as a bit challenging.
Though winter is considered as the season for this trek, it is absolutely up to trekker's inclination. You can likewise attempt this trek in the late spring season. Indeed, Kedarkantha Trek is also a well-known summer trek as the locale stays cold and charming in the long stretches of April to June.
Kedarkantha Trek Route
Dehradun to Sankri
Drive from Dehradun to Sankri is picturesque and a brave excursion which takes 8/9 hrs time. It's better to reach Dehradun the previous night and start early next day for Sankri so that after the whole day road trip you can relax overnight at Sankri. Though a small town, Sankri is an important place since treks like Har Ki Dun, Bali pass, Borasu pass etc. start from here.
Sankri to Juda-ka-Talab
The trek begins with a thin path beginning from Sankri and going into thick backwoods knolls which in some cases give you ghetto emotions. The intersection of oak and pine woods will take you to the picturesque frigid mountain lake, encompassed by goliath pine and oak trees standing tall in a sorted out manner. The present trek is genuinely simple. In transit, we stop for lunch and then halt overnight near the lake.
Juda-ka-Talab to Kedarkantha Base
The excursion begins next day early morning. The walk is through the wilderness with oak and pine trees encompassing you. The various sorts of wildflowers and the shades of the Rhododendron blossoms will add more magnificence to it.
You'll discover shepherd hovels once you arrive at the open knoll, one can go higher into the immense hypnotizing fields of greenery which gets snow cladded from January to March.
Kedarkantha Base to Kedarkantha Peak
You have to cover approx. 6km from Kedarkantha base camp to Kedarkantha Peak and back to Hargaon camp. The route is quite steep and tests your wellness genuinely and intellectually. So to keep the pace consistent start promptly in the first part of the day. Enough water needs to be carried on the grounds since there is no water point in transit. At summit you will be merited with the heavenly pleasure for taking all the agony you have taken to reach there.
In this lovely spot you can go through hours staring at the peaks and continue clicking photographs. You can take 180-degree all-encompassing perspective of high Himalayan pinnacles encompassing, and the profound valleys as observed from the fields. After exploring the Kedarkantha for a couple of hours we will start our trek down to the Kedarkantha base from where, after having lunch, we will begin our journey towards Hargaon camp.
Hargaon to Sankri
The way from Hargaon to Sankri is surrounded by captivating landscape. The way is through Govind National Park and gives you adequate opportunity to absorb the excellence of this territory. The trail is simple however, individuals having knee torment should be cautious.
Sankri to Dehradun
Now it's time to finally bid goodbye to this Himalayan terrain and head back to the base location. Considering the distance which needs to be covered to reach Dehradun, it's better to start early from Sankri so that you can reach Dehradun by 5 pm and enjoy your evening tea there. 
Things you need to carry
Woolen clothes (top & bottom)

Trekking gears

Thermal inner wear (top & bottom)

Gumboots or trekking shoes

Woolen gloves

Extra pair of socks

Sunscreen

Sunglasses

Woolen cap

First aid kit

Jacket or fleece jacket

Trekking pole or walking stick

Essential toiletries

Lipbalm and moisturizers