Reading Time:
7
mins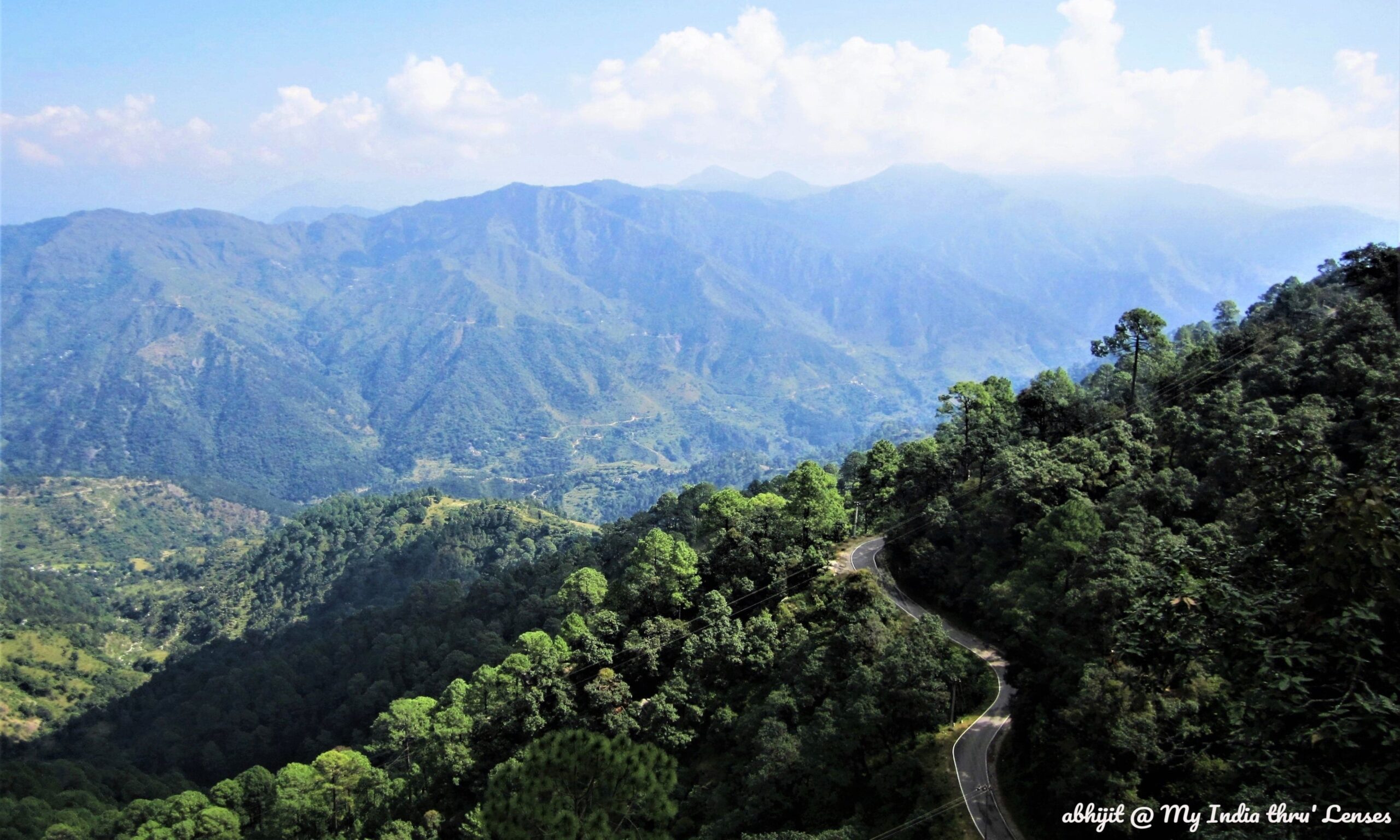 In our busy life a small trip always acts as a breather. It gives us the much-awaited personal time, which is required to keep us going. The pleasure multiplies when we visit some not-so-popular places where you can experience the natural beauty in abundance. Due to our professional commitments, my husband Abhijit and I were stationed in separate states for more than a year. I had to stay in Gurgaon (Gurugram) close to one year till my projects got over. During this period, whenever Abhijit could manage some time out off his schedule, he used to visit me. Occasionally even my parents used to join.  While staying there, whenever possible, we covered a few local and weekend destinations, such as, Jaipur, Agra, Lansdowne and Delhi, off course.
During the Dura puja and Dussehra holidays, we planned for a small 3N/4D trip to Lansdowne, a cantonment town in the Pauri Garhwal district of Uttarakhand. It's a small hill station named after Lord Lansdowne, one of the viceroys of India. Since it is among not-so-popular destinations, we were a bit sceptical. However, after reaching there we realized it is worth visiting. In the 1st week of October the weather was pretty pleasant (10-15 degree C). During winter the temperature often falls to zero degree. Though Gurgaon was quite sunny, the weather started changing once we reached Kotdwar. As we proceed, clouds and fogs greeted us on the way to our destination. The hide & seek of clouds and the sun truly made this journey an experience worth mentioning.
Unlike other hill stations like Shimla or Ooty, Lansdowne is small, lack promotions of the tourist departments, thus it has remained not that famous among tourists. However, if you want a low-key holiday, far away from the chaos, where you can be with the nature, Lansdowne can be a good option. Although at present there are a number of good options for stay, when we visited, there were only a few good hotels like Kasang Regency, Lans Castle etc.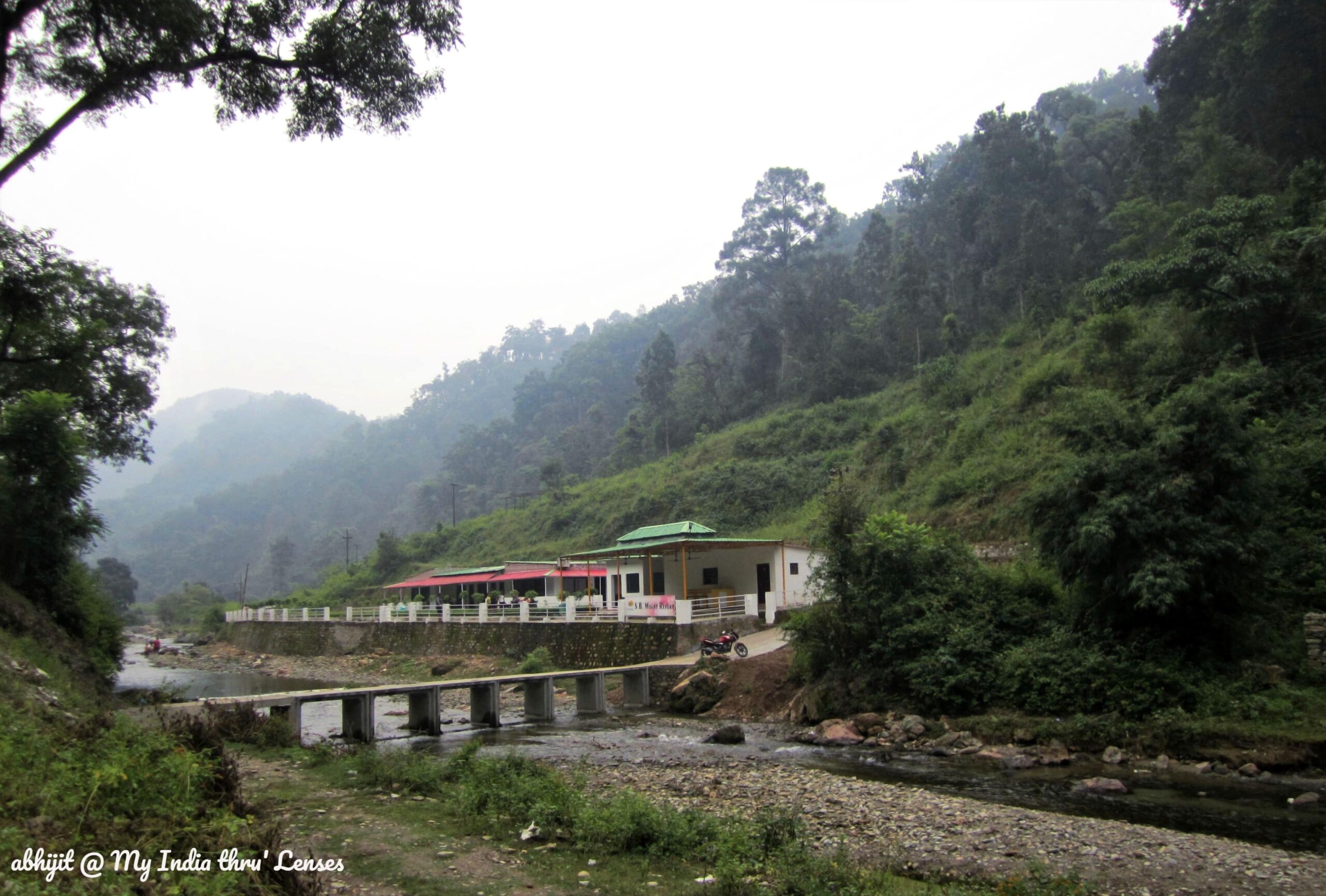 For travellers from Delhi/NCR, car is the best mode of transport and that's what we opted for. It took us around 7 hours from Gurgaon to Lansdowne, the distance between the two places being 270 kms approx. On the way there were few decent restaurants and food joints near Meerut where we had our lunch. Although the nearest airport is Jolly Grant (which is in Dehradun, 148 kms away from Lansdowne), I feel people coming from other parts of the country should reach New Delhi Airport and arrange cab from there. For train the nearest station is Kotdwar, 38 kms from Lansdowne.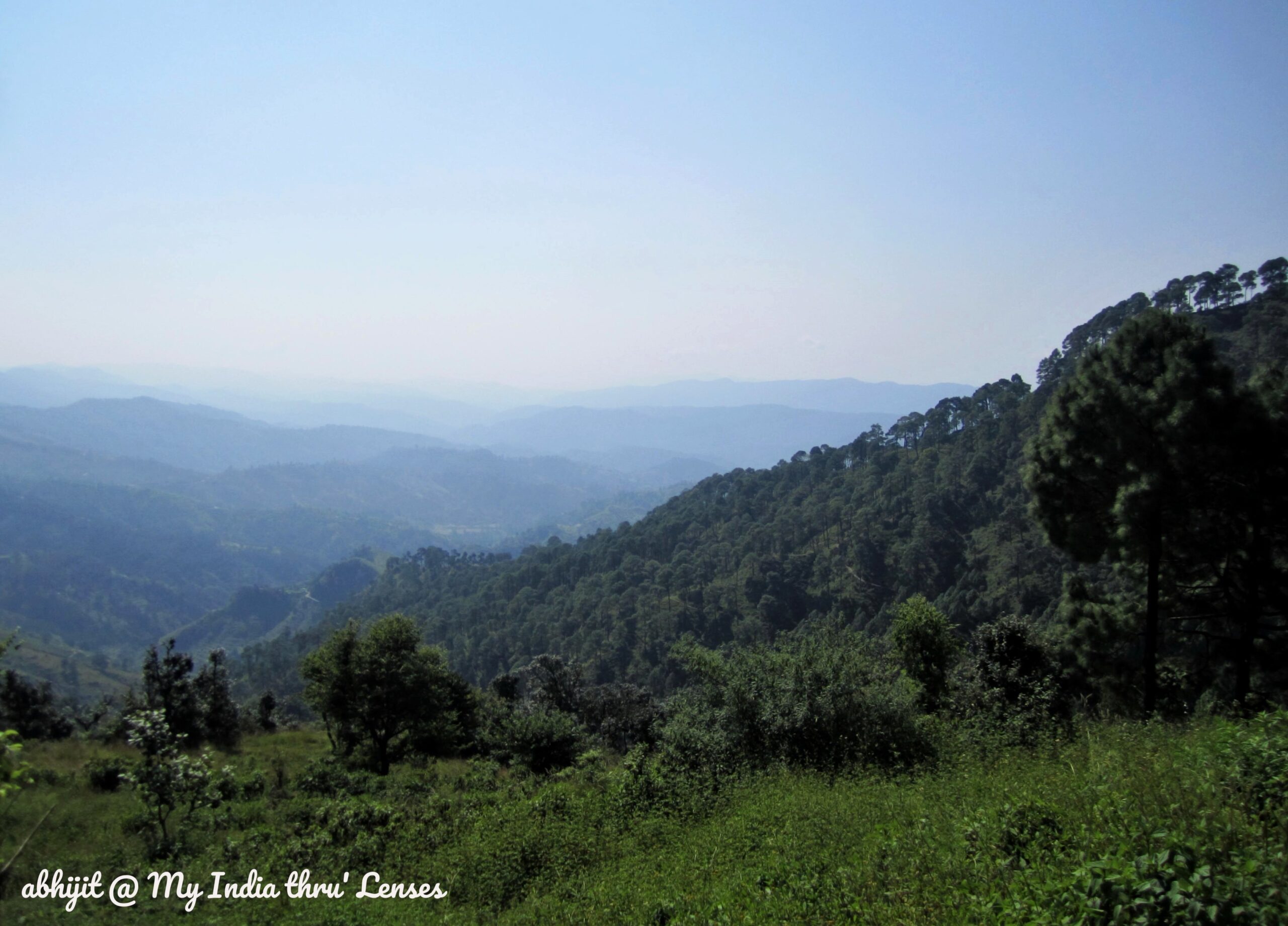 We had our bookings in Lans Castle. It had great location with un-interrupted valley view. The hotel provided us parking facility as well as accommodation for the driver.
There are a couple of places to visit in Lansdowne which can be covered in 3-4 days.
Our Travel Itinerary in Short
Day 1 - Started from Gurgaon at 10 AM and arrived at Lansdowne by 5 PM. We stopped for Lunch at Meerut for around 45 minutes. Since we arrived late, after checking in we could only manage to go for a walk around the hotel.
Day 2 - Local sightseeing. The places which we covered are Bhulla Tal (man-made lake), St. Mary's Church, St. John's Church, Tip–in- Top, Santoshi Mata Temple and Bhim Pakora.
Day 3 - Tarakeshwar Mahadev Temple.
Day 4- We checked out from hotel by 11 AM and were back to Gurgaon by 7 PM.
Top Ten Places to visit in Lansdowne
1. TARAKESHWAR MAHADEV TEMPLE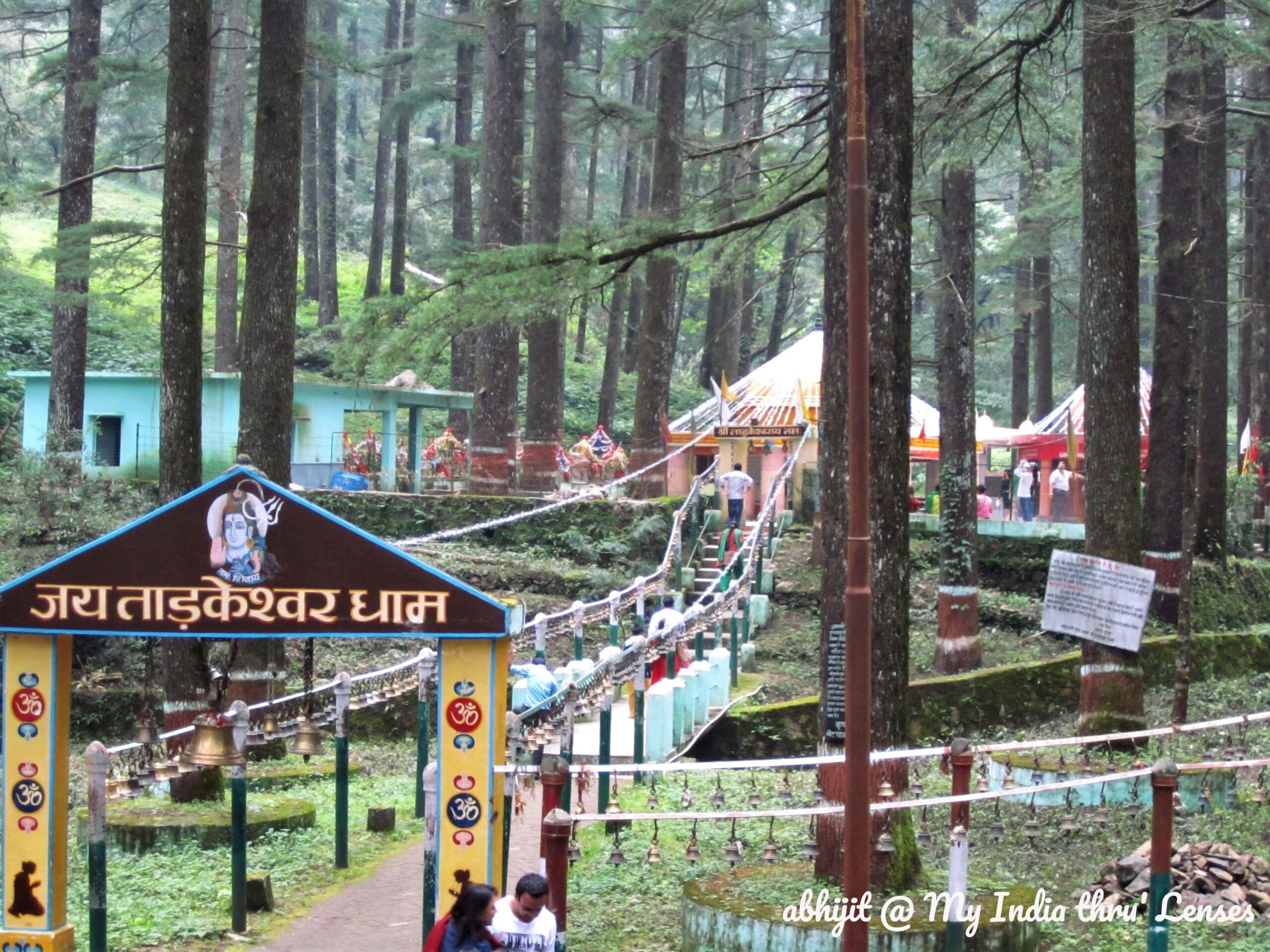 This temple is around 37 KM from Lansdowne. It is an old temple in the midst of deodar & pine forest. As per the Hindu mythology is it told that demon Tarkasur meditated and worshipped Lord Shiva for boon at this place. 
Here in place of traditional Shivling, Lord Shiva idol performing tandava (Nataraj) is worshipped. The sound of thousands of bells offered by the devotees adds a different charm to this place. There was a natural pond, and it's a notion that one needs to take bath in that water before offering puja in the temple. But I doubt whether any tourist follows that. There was an Ashram and a Dharamshala, where with prior booking, one can avail room and food. Just adjacent to the temple, there was a tree which have branched in perfect "Trishul". This spot was a perfect blend of the serenity with spiritualism.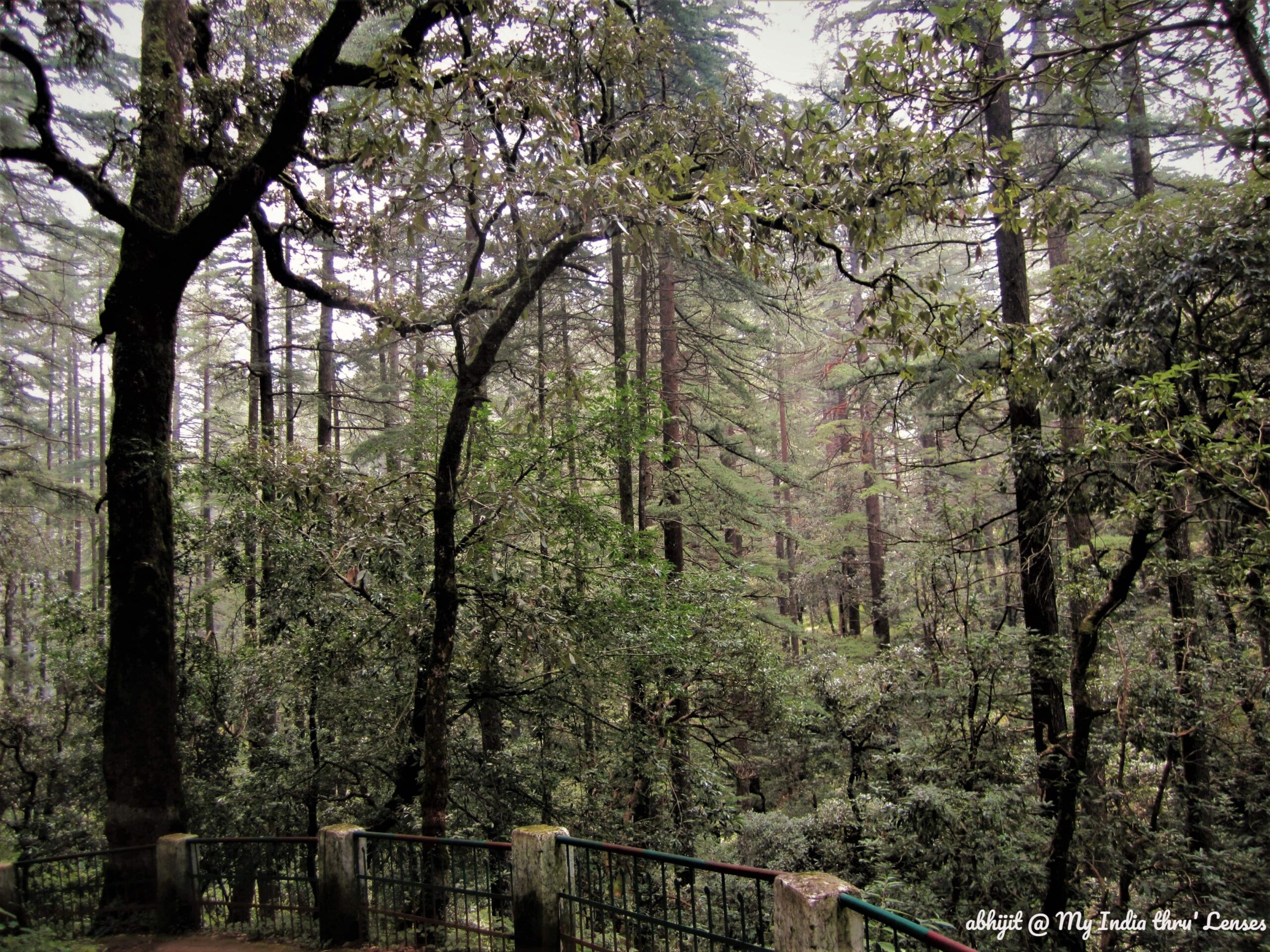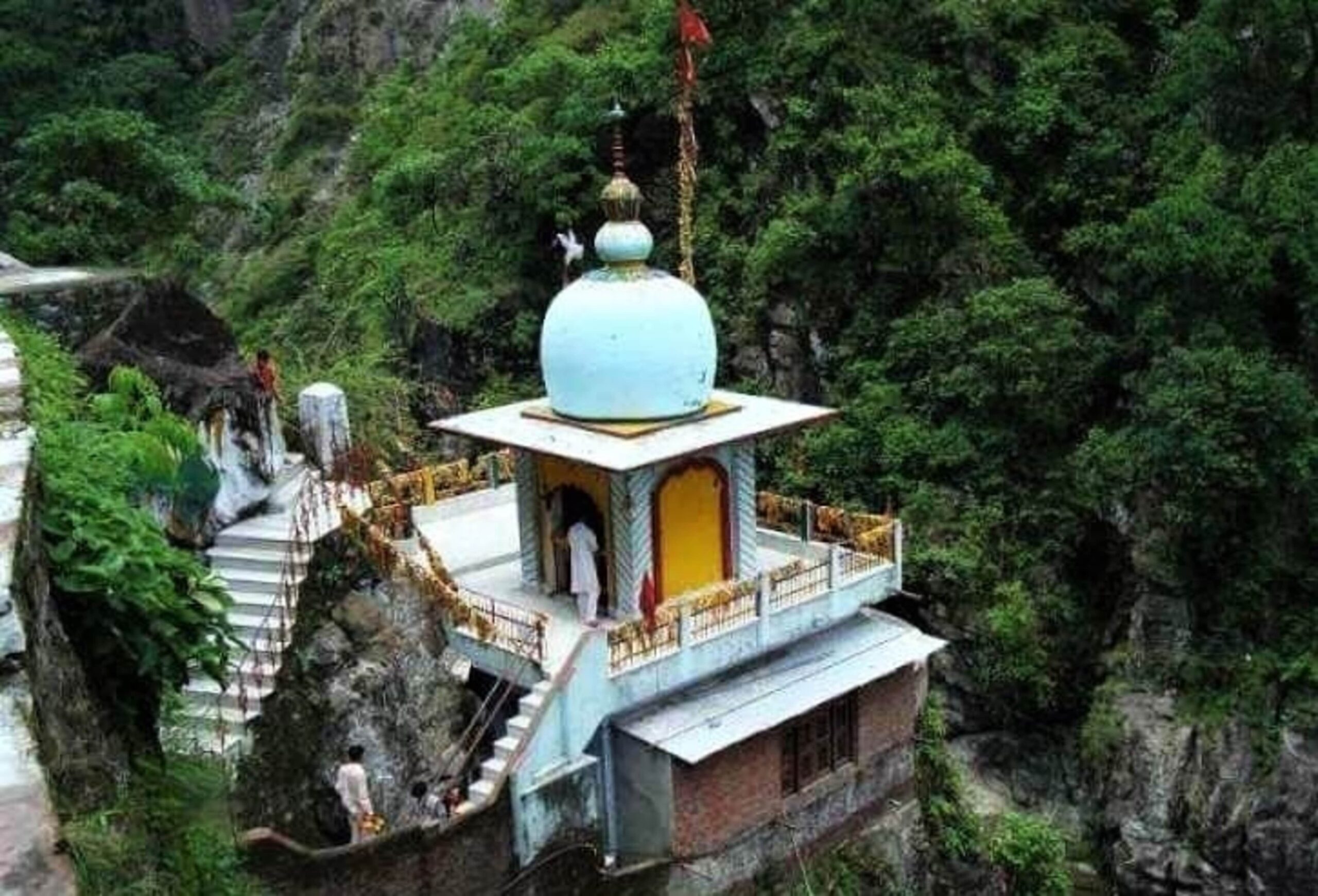 Located at a distance of 30 kms from Lansdowne, the Durga Devi Temple is situated on the bank of River Khoh at Dugadda in Pauri Garhwal district of Himachal Pradesh. The temple is situated on the slope of a hill near the road to Pauri. Devotees from far away come here to seek blessings of Goddess Durga.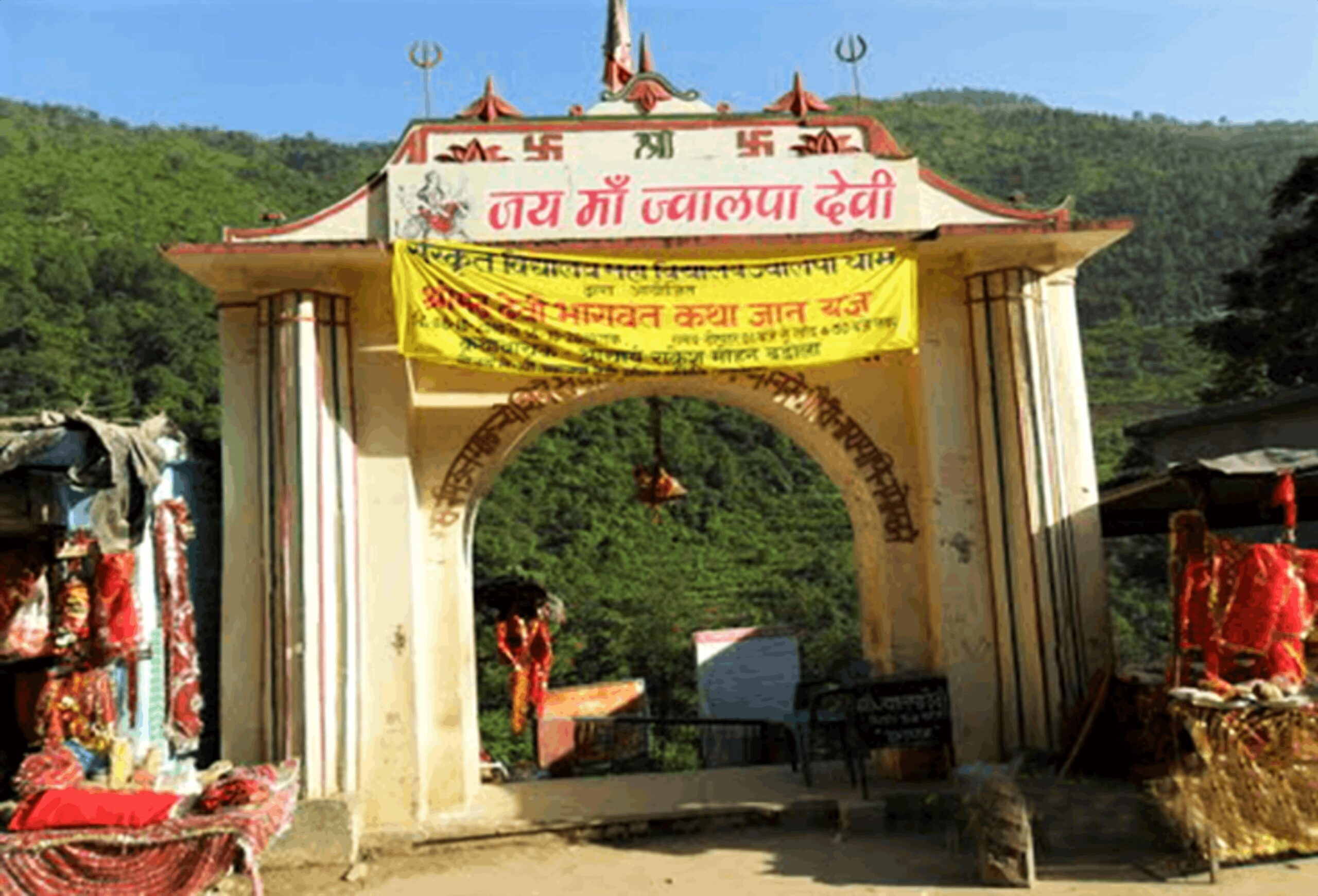 Situated on the bank of river Nayar around 30 kms from Pauri, the Jwalpa Devi Temple is a famous Shaktipeeth dedicated to Goddess Durga. According to the legend daughter of Asur raj Pulom prayed here to the goddess and pleased her to get Devraj Indra as husband. Here, Devi Appeared in the form of Deeptimaan Jwala (Great Holy Fire). Since then this place is a shaktipeeth. In the ancient sacred Hindu texts this Temple is referred as Jwalpeshwari dham. During Navratri thousands of devotees assemble here to pay homage to the mother goddess.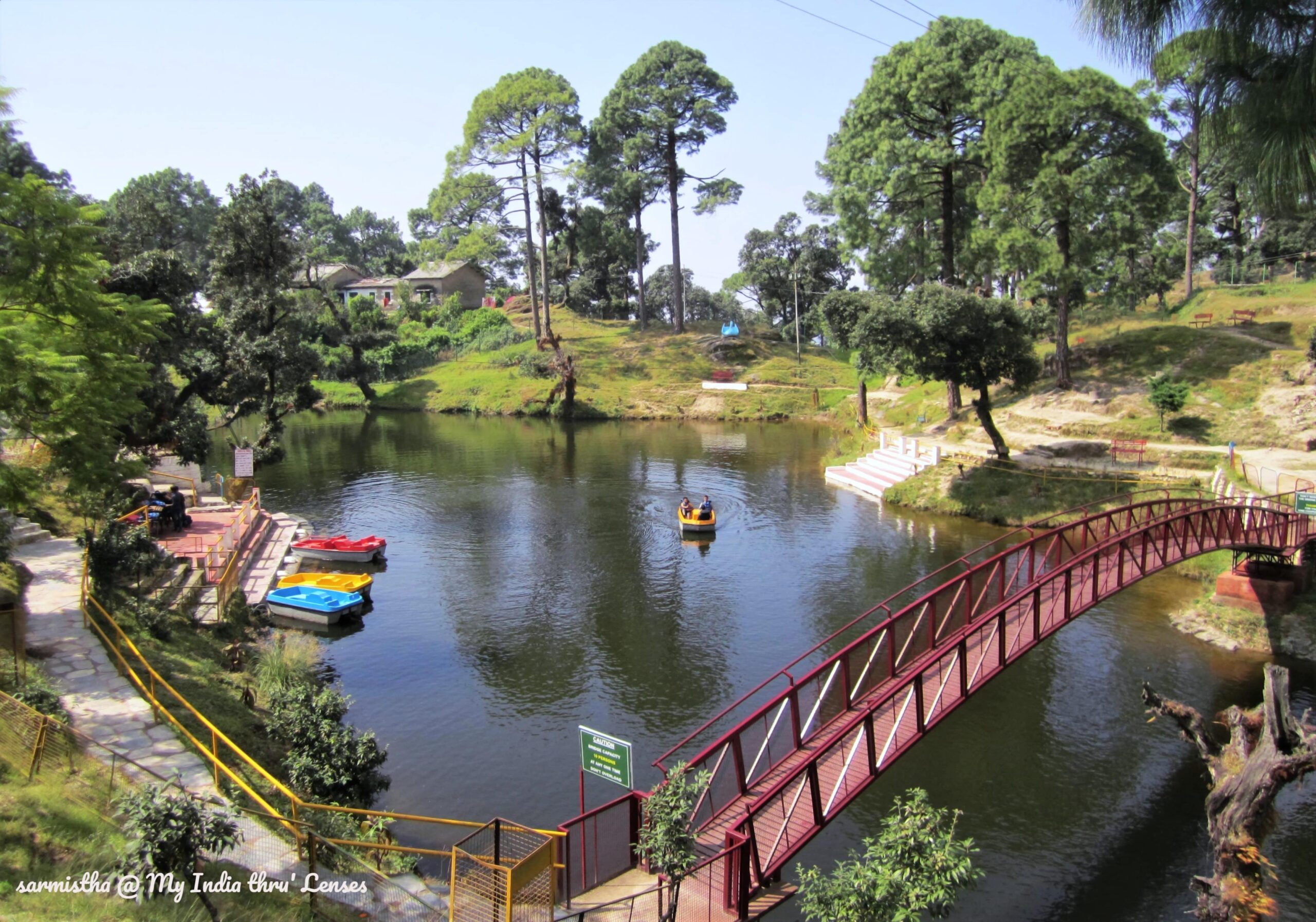 Bhulla Tal or Bhulla Lake is a man –made, well maintained, picturesque lake surrounded by landscaped gardens, located on top of a hill, just 1 km away from the Lansdowne city centre. 'Bhulla' in local Garhwali language means 'Younger Brother'. The lake is dedicated to the young members of the Garhwali Rifles who helped in the construction of the lake. It is a perfect picnic spot with options like paddle boating, play-ground for kids, cafe etc.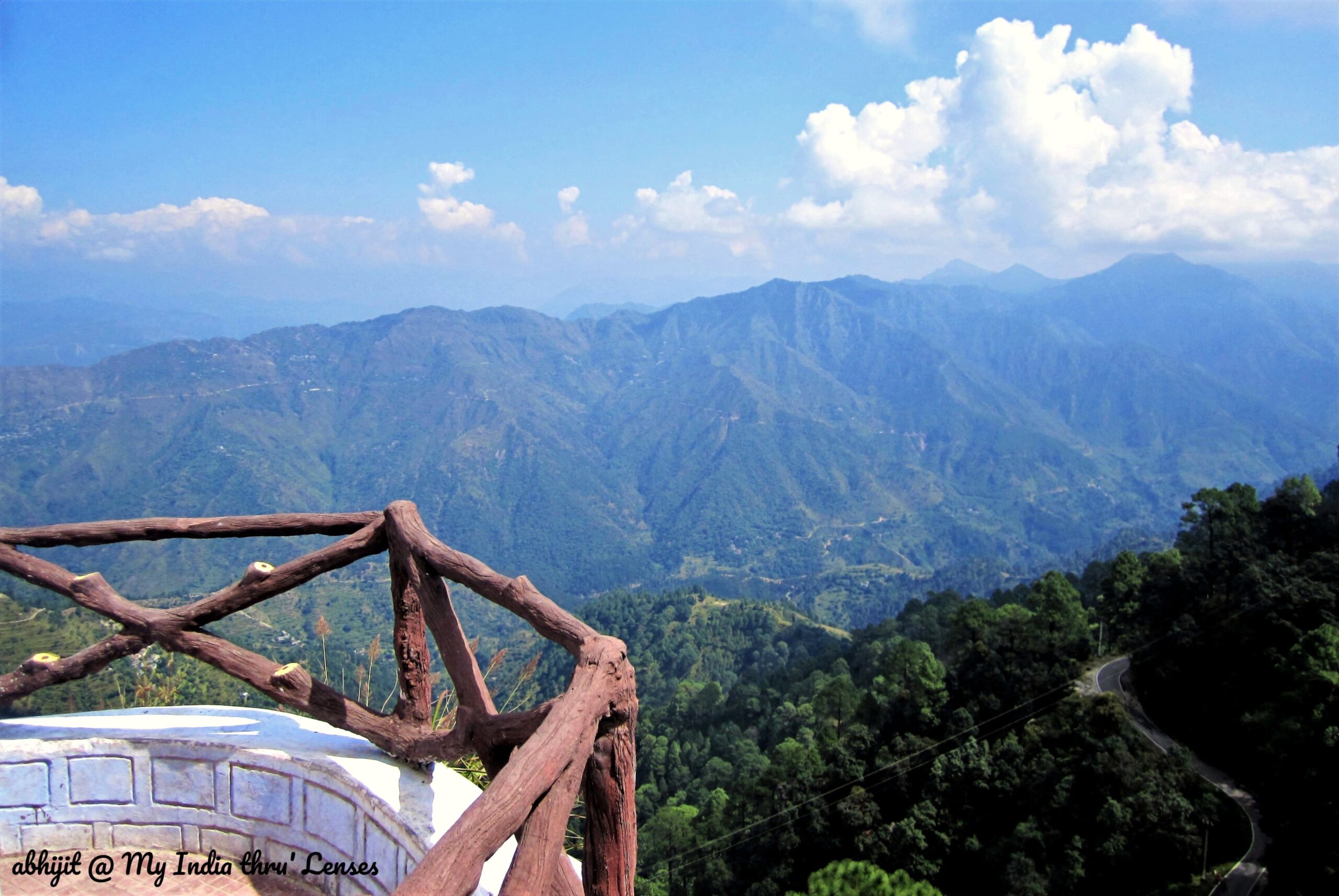 It is a hill top view-point from where one can get un-interrupted view of the snow covered Shivalik range. The GMVN resort is located near this spot. If the weather is good and sunny, from here, one can click some really good pictures of the range.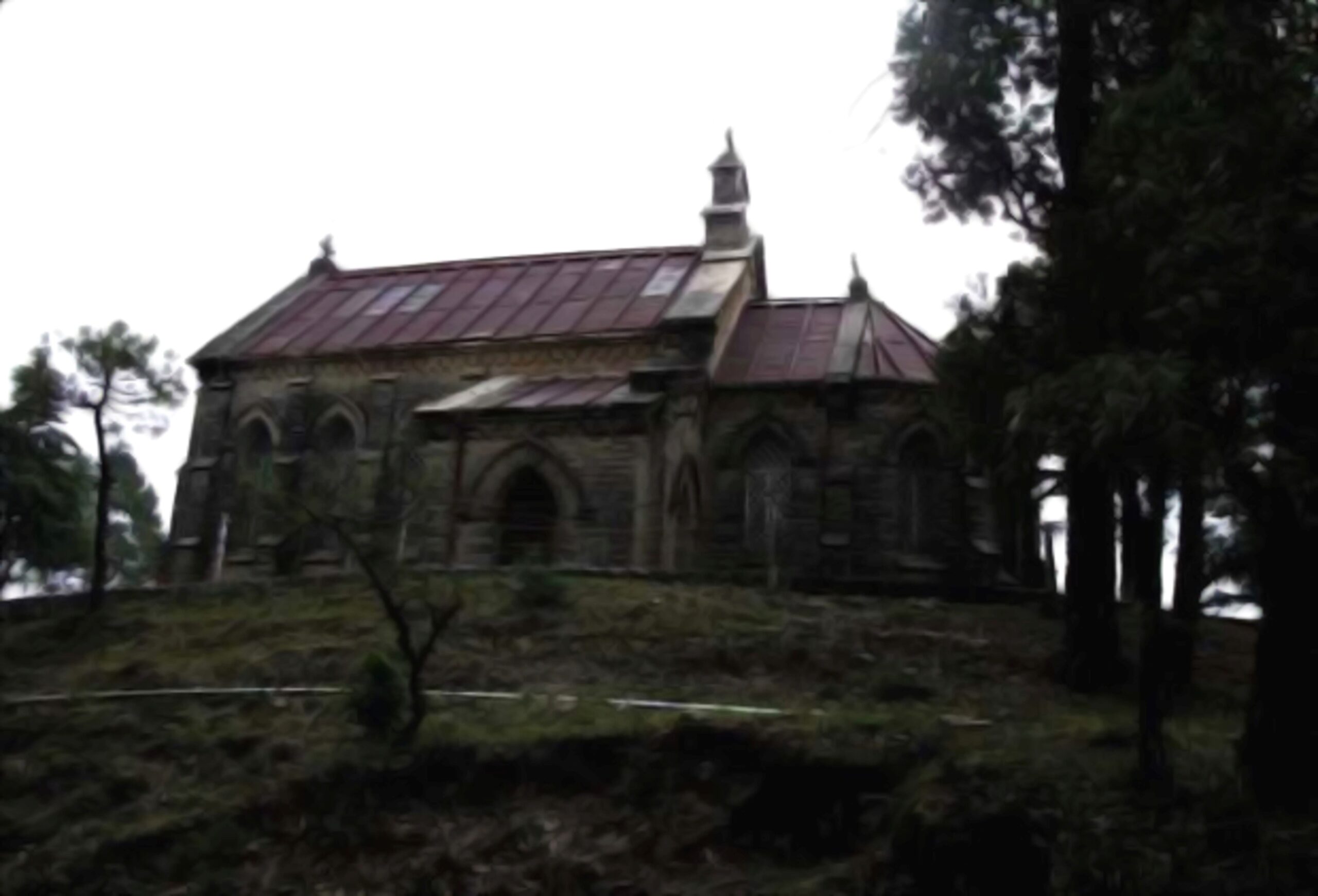 The St. Mary's Church is located near Tip-in-Top point. It's a Catholic Church constructed in 1895 by the Britishers.
The St. John's Church is also located near the Tip-in-Top. As informed by our driver, at present it is the only functional church of Lansdowne. After independence, this Roman Catholic church was kept abandoned, until 1951 when it was handed over to the Indian government. The beauty of the surroundings will surely give you a feeling of the Disney movie set.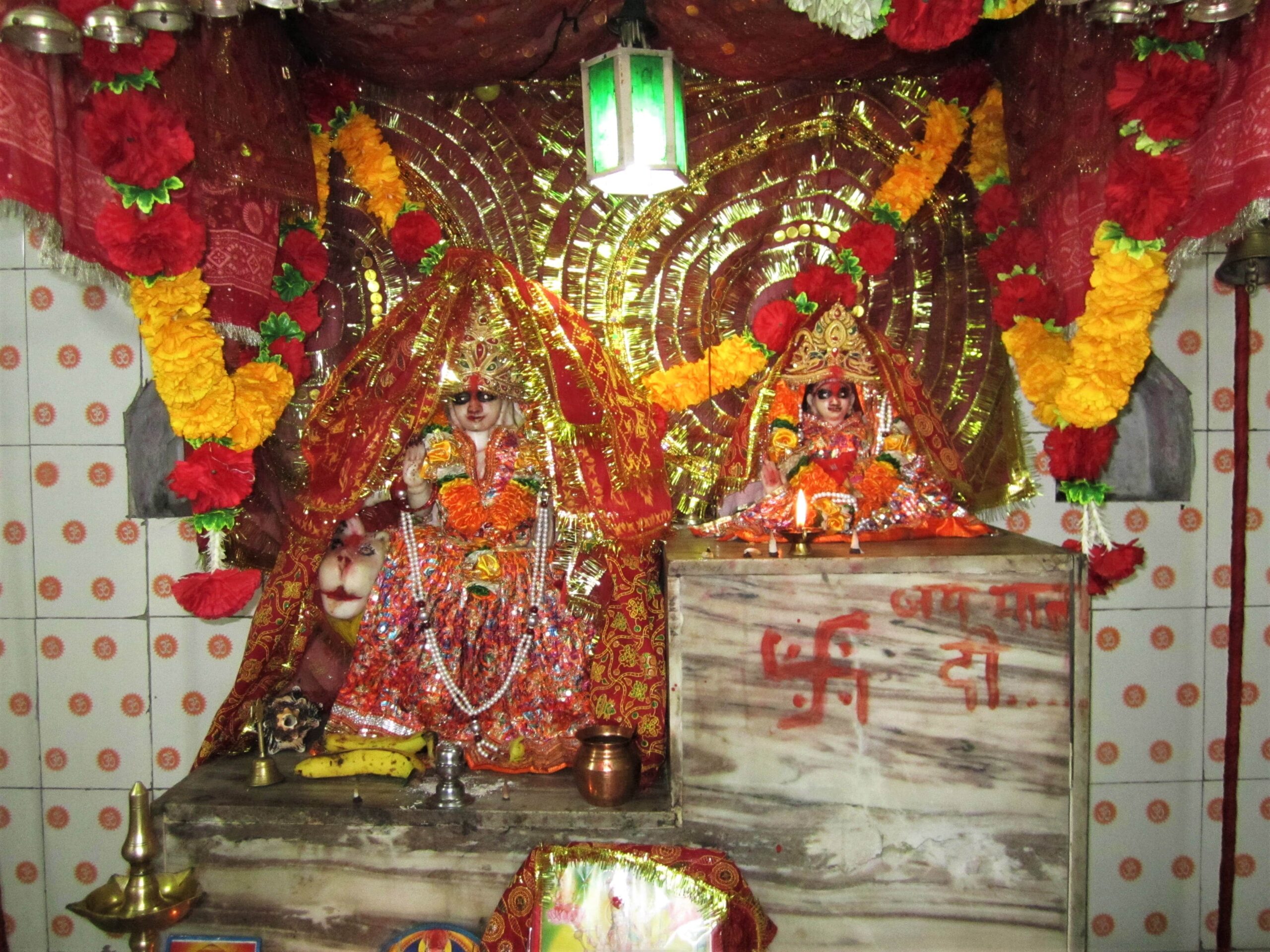 The Santoshi Mata Temple is within 2-3 kms motorable road from the city centre. It's a small temple on top of a hill. To reach the temple we had to climb a good number of steps and a few steep slopes. The view from the temple is so great that it will make you sit there for a while.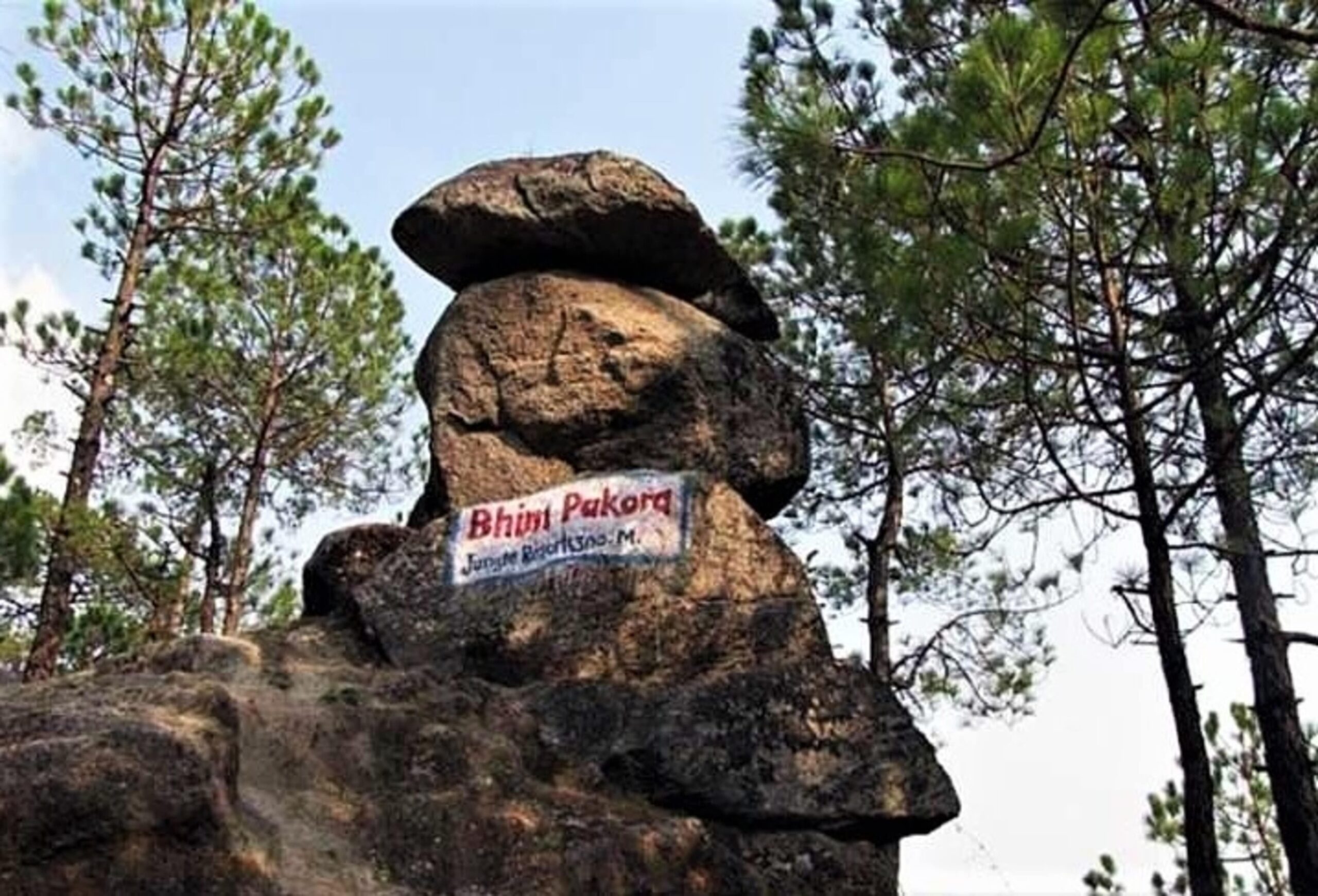 Amidst a thick forest, which requires around 30 mins of trek downhill on a rough path, there are two big rocks, known as Bhim Pakoda, placed one above the other in a perfect balance. The above rock can easily be made to wobble on its axis with a gentle push but never slides down the slope. It's a popular tale that, during exile the Pandavas took a halt at this place. Here, the second Pandava Bhim, placed a rock above another is such a way that it can never topple.
Though it's one of the tourist spots, when we asked the local people about the way to the spot, most of the people were not able to guide us the way. Finally we got to know from one person the way to the spot. But the road was quite bad, better to say completely broken.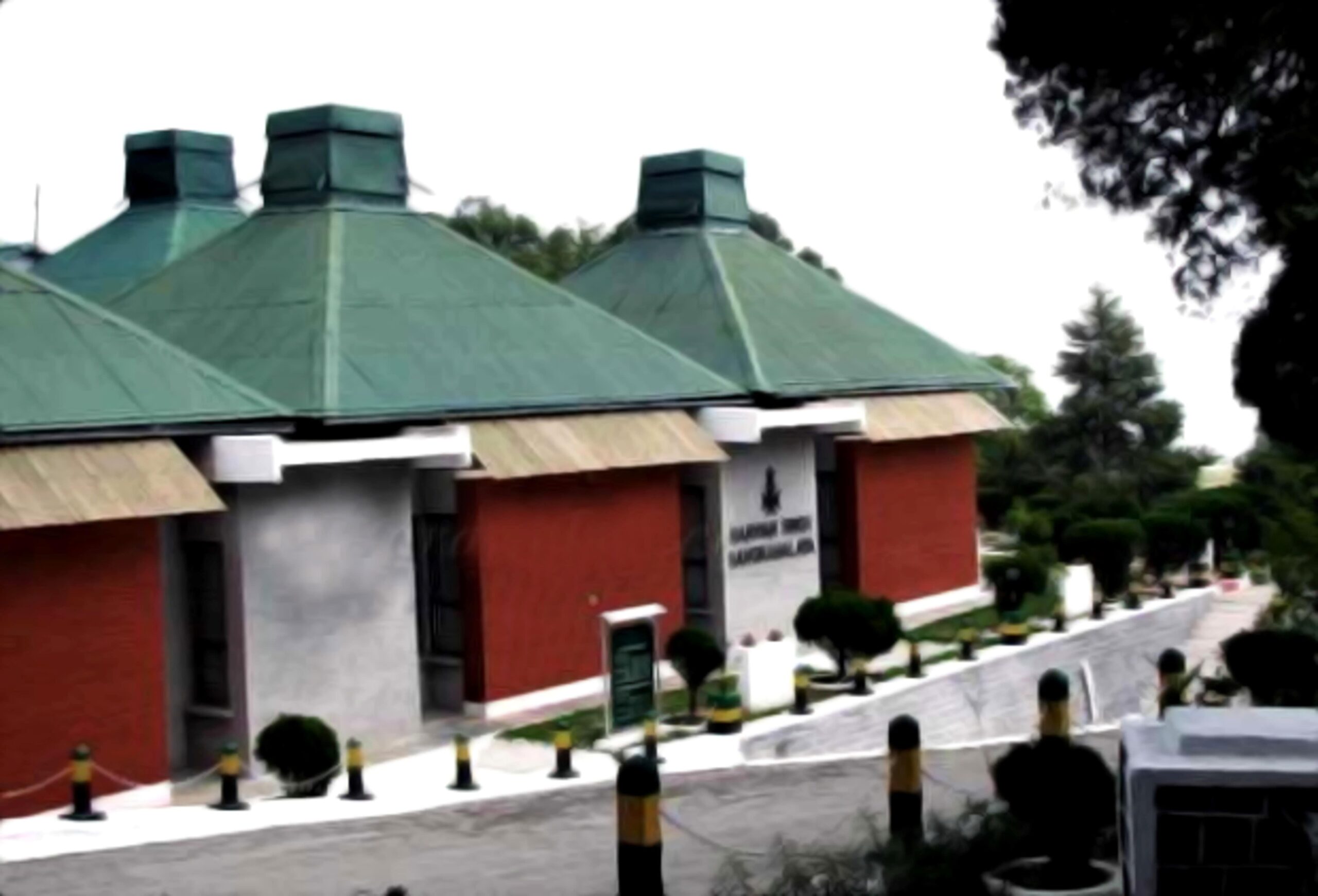 The Darwan Singh Museum or the Garhwali Museum is a historical defence museum named after the first Victoria Cross holder of the Garhwali Rifles, Darwan Singh Negi. The museum contains numerous details and achievements of the Garhwali Rifles of the Indian Army. There are wide collections of arms, old uniforms, photographs of the army generals, certificates etc. Since, it was 2nd October, the museum was closed, so if you plan to visit the museum do check the operation timing and days.
Due to lack of time we were not able to cover all the points. I hope if we would have planned for a 4-day trip we could have covered the famous shaktipeeth of Garhwal 'Jwalpa Devi Temple'.  In case you are planning this trip in 3 days, start very early from NCR so that you reach Lansdowne by lunch time and can cover at least 2-3 spots on day 1 and then cover the rest of the local spots with Tarakeshwar and Jwalpa Devi.
Photo Courtesy for Durga Devi Temple, Jwalpa Devi Temple, Bhim Pakora, St. Mary's Church and Darwan Singh Museum - eUttaranchal