Reading Time:
3
mins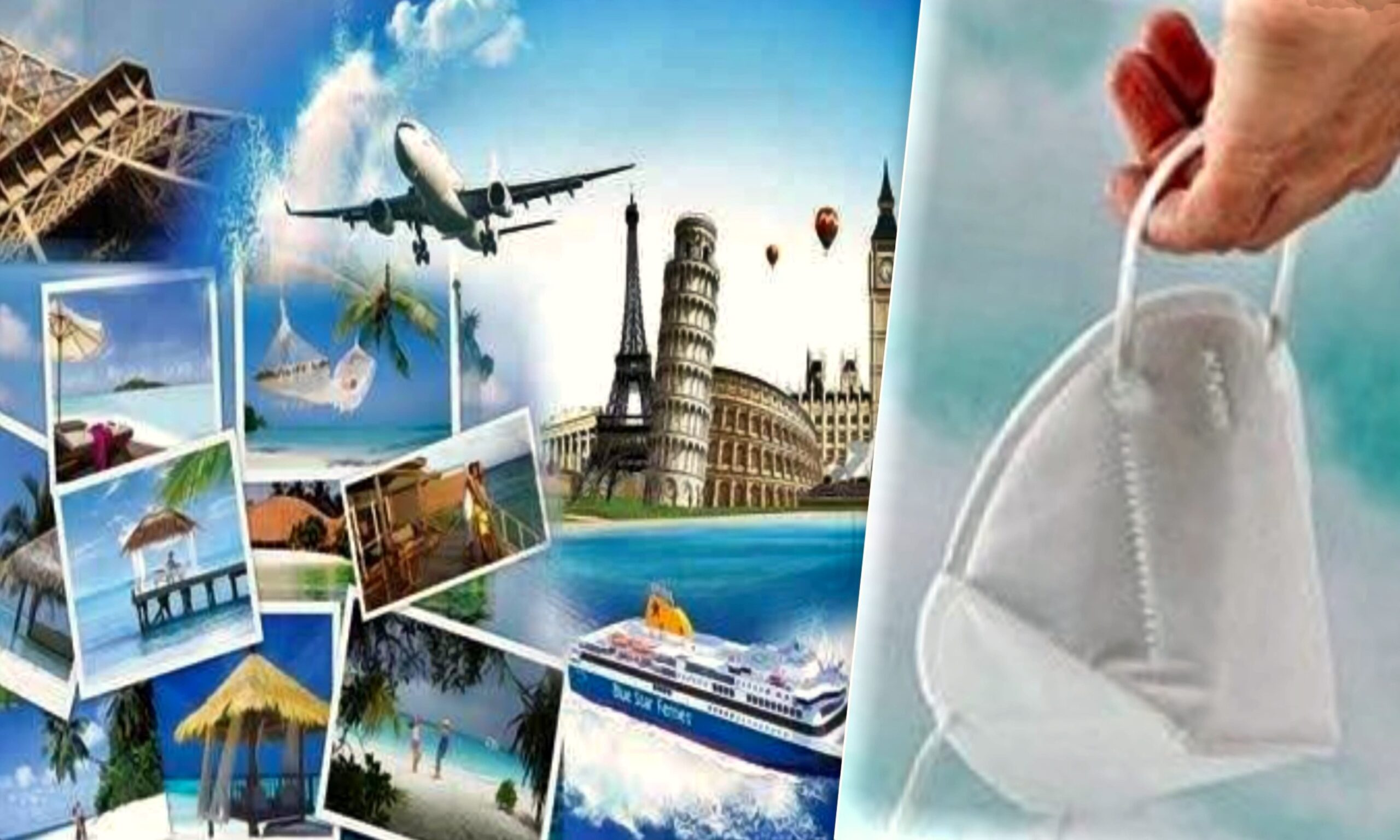 2020 was undoubtedly one of the worst years for the global travel industry, especially the beginning of the year. Due to the coronavirus outbreak, many travel-related companies had to close their doors. People were not allowed to go to tourist locations and flights weren't available by then. Therefore, these companies were struggling to make any profit.
This situation led to an incredible number of lay-offs and salary reductions in the travel industry, so we could say this is one of the most affected sectors by COVID-19. Here we're going to show you how the coronavirus outbreak has impacted the travel and allied industries.
Airlines
Two factors are affecting airlines during the coronavirus: the pandemic itself and the current recession. Due to COVID-19 restrictions, people weren't allowed to travel, so this industry lost revenue. The IATA predicted that the air transport industry's revenue could fall by over $252 billion. This is a huge number compared to what other sectors have lost due to COVID-19.
Companies belonging to other sectors (say, Apple) had money to cover the coronavirus' losses, but this industry was not prepared for something like this. Luckily for them, delivery and mail companies still needed their services.
Hospitality Industry
Hotels were also affected by COVID-19. While the air transport industry still had some financial activity, hotels didn't. Since people were forced to work from home, there was no time for leisure and visiting great locations. Besides, hotels could be a huge source for catching the virus. So there was no way the government would allow them to continue working.
Yet, not all hotels were influenced at the same level. Some of the most affected ones were those in big cities, like New York or San Francisco in the USA, which were used to seeing massive conversions before COVID-19.
Javier Cabral, Taco Chronicles' producer and editor in chief of culture site L.A. TACO, didn't discourage people from traveling to Los Angeles after the pandemic:
"I understand that it's a big economy booster, and I understand that a lot of businesses have been suffering because of the lack of [tourism]."
Lack of tourism is drastically impacting the hotel industry. That's why most of these companies are trying to find new solutions as they hope this pandemic would be over soon.
Cruise Ship Industry 
Cruises are one of the riskiest places to get infected by the virus. People have too many opportunities to be infected inside the cruise compared to other sites. In fact, the Ruby Princess cruise was a COVID-19 epicentre at the beginning of the pandemic. This cruise, which had over 2,700 passengers, also had 140 infected ones. This became a significant alert once the cruised arrived at its destination in Sydney, Australia.
Therefore, many cruise companies were forced to stop working in the tourism sector. This caused a huge reduction in revenues in the cruise industry. Once people start traveling again on cruises, they'd be required to meet certain criteria before taking their trip. This means that they'd have to be COVID-tested. Staffs will also have to measure their temperature and ask health-related questions.
The Airbnb Solution
Airbnb has become one of the top-notch tech companies in the tourism industry. This company has become the cheapest alternative for those who want to travel to different locations and still have the comfort of home. Since the pandemic started, not many people are traveling, and this business is suffering the consequences.
However, as a tech company, Airbnb knows how to leverage data science. They've been using statistics to understand how they can become a good alternative in the era of coronavirus. Just think about it: What exactly are people looking for during the pandemic? To stay safe. However, a hotel isn't the safest place to stay, but a house does sound like a good plan.
Not only Airbnb provides more space to its customers, but it also provides them with a high-quality cleaning service to prevent them from catching the virus. Besides, the company is also offering discounts. For most people who were laid off or had salary reductions, renting an Airbnb house is better than paying their regular rent.
Although this is good news for the company, the property's owners were having a bad time during the coronavirus outbreak. These people were paying their mortgages with Airbnb's income, so since they had a low influx of visitors, they were having a bad time financially.
Makarand Mody, who works at the  Boston University's School of Hospitality Administration as an assistant professor, told the Washington Post: "These hosts still have mortgages to pay on those homes, but they're not making the revenue they otherwise would have through Airbnb."
Conclusion
The COVID-19 outbreak affected many industries, but the travel sector was one of the most negatively influenced by pandemic. However, some companies found solutions to survive the pandemic recession. Once we're able to travel with regularity, it's probable that we'll continue to have regulations regarding the coronavirus.