Reading Time:
3
mins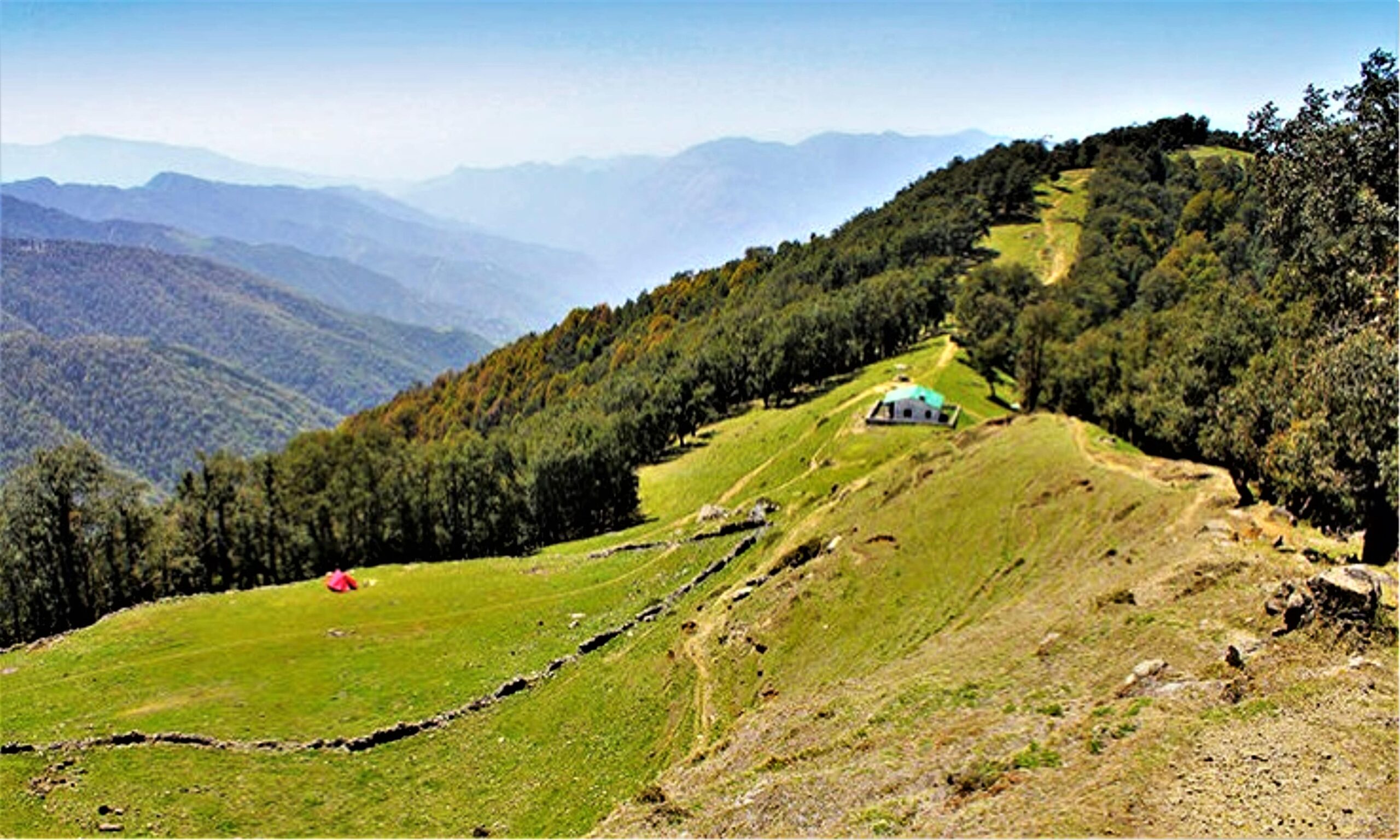 Located at a distance of around 75 kms from Mussoorie, Nag Tibba (meaning 'Serpent's Peak') is the highest peak in the lower chain of mountains of Garhwal at an elevation of 3,048 meters. Nag Tibba range is amongst the three principal ranges of the Lower Himalayas, the others being Dhauladhar and Pir Panjal. It's one among the best treks for the adventure enthusiasts. The camping can be the extra essence of this trip along with your family and friends.
Uttarakhand is called 'Dev Bhumi'- thus once you reach at the highest point of the hill, there's a little temple where you can have an amazing view of the entire Bandarpunch ranges of the Great Indian Himalayas towards the Yamunotri side. This region has enticing scenery, rocky & lush greenery, lofty mountains, diversity of landscapes all around that makes it even stunning.
Garhwal Himalayas are the pioneering protector of Nag Tibba and this is the highest peak in the Shivalik range. The rich flora & fauna in the forests that you will find before reaching the peak are the main attractions that make trekkers come back for Nag Tibba trekking. You don't even have to climb the top of the mountain to see the beautiful sunset. It is visible right from the campsite.
Spending the night underneath the sky gazing at the twinkling stars will surely live over the instant. Some quaint villages and extremely beautiful Deodar forests will welcome you warmly and give you the refreshing atmosphere to make your tiredness go away. All in all, Nag Tibba is a wholesome experience that provides trekkers and other tourists each component of their journey. Thrill yourself with this pleasant experience! 
Nag Tibba Trek - Quick Facts
Temperature: 14 to 22 degrees (days) and 6 to14 degrees (nights) between September and December. 16 to 25 degrees (days) and -8 to 16 degrees (nights) during other months.
Trek distance: 15 km
Maximum Altitude: 9,915 ft.
Starting and Ending Point: The trek to Nag Tibba starts and ends at Dehradun/Delhi depending on the variant you choose.
Nearest Railway Station: Dehradun
Nearest Airport: Jolly Grant Airport, Dehradun
ATM: You will find ATMs in Mussoorie and Nainbagh
Trek Difficulty Level: Easy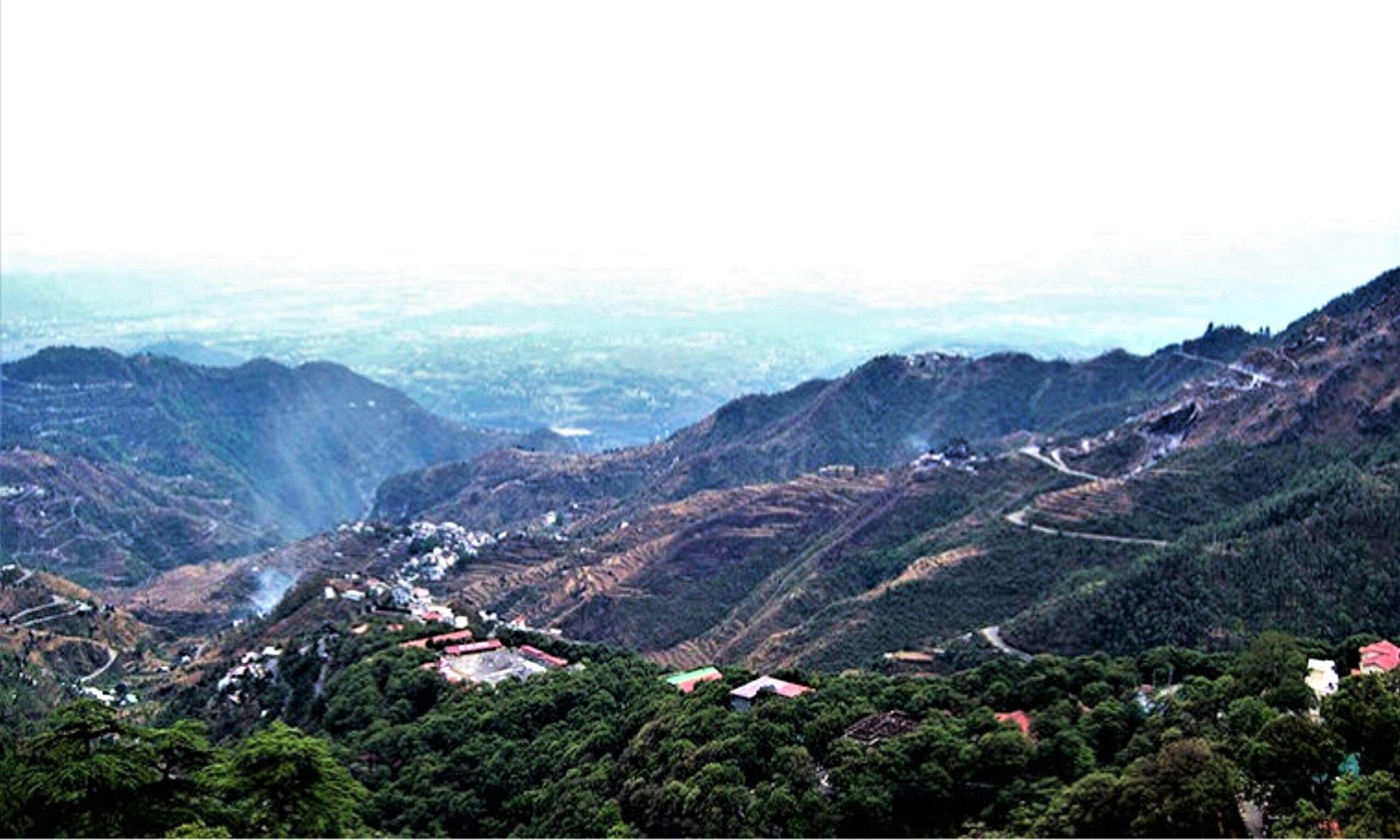 Best time to Visit  
The ideal months for the trek are from January to March as you can enjoy the snowfall and snow trekking. In summers you can visit during the months of April to June when the weather remains pleasant and good.
Safety and Travel Tips
Track pants are necessary

Trekking shoes should be added

Warm cap, base layers, fleece jackets, thermal socks and rain jackets are recommended

Avoid spectacles, if unavoidable then should be supported by a strap

First aid kit essential

For changing, carry dry clothes and towels

Avoid carrying jewellery, cash, watch and camera while trekking

Avoid consumption of alcohol

Carry personal toiletries and medications if necessary

Carry a Flash light

You may also carry sunglasses, sunscreen lotion, extra polythene bags and a whistle.
Nag Tibba Trek is utterly insane & crazy as it moves your soul. It is one of the best weekend treks that are suitable for the beginners as well as experienced trekkers. This is one of the few treks where you can see spell bounding sunsets.
So do not miss a chance to explore this destination with good spirit & enthusiasm. The experience of Nag Tibba Trek is simply speechless that will always remain in your memories. It is an ideal destination for all, where you can have wonderful & heavenly experiences. 
---
Certain sections / links in this article are promotional in nature. My India thru' Lenses does not endorse / recommend any of such services that are mentioned in these sections / links.
---