Reading Time:
3
mins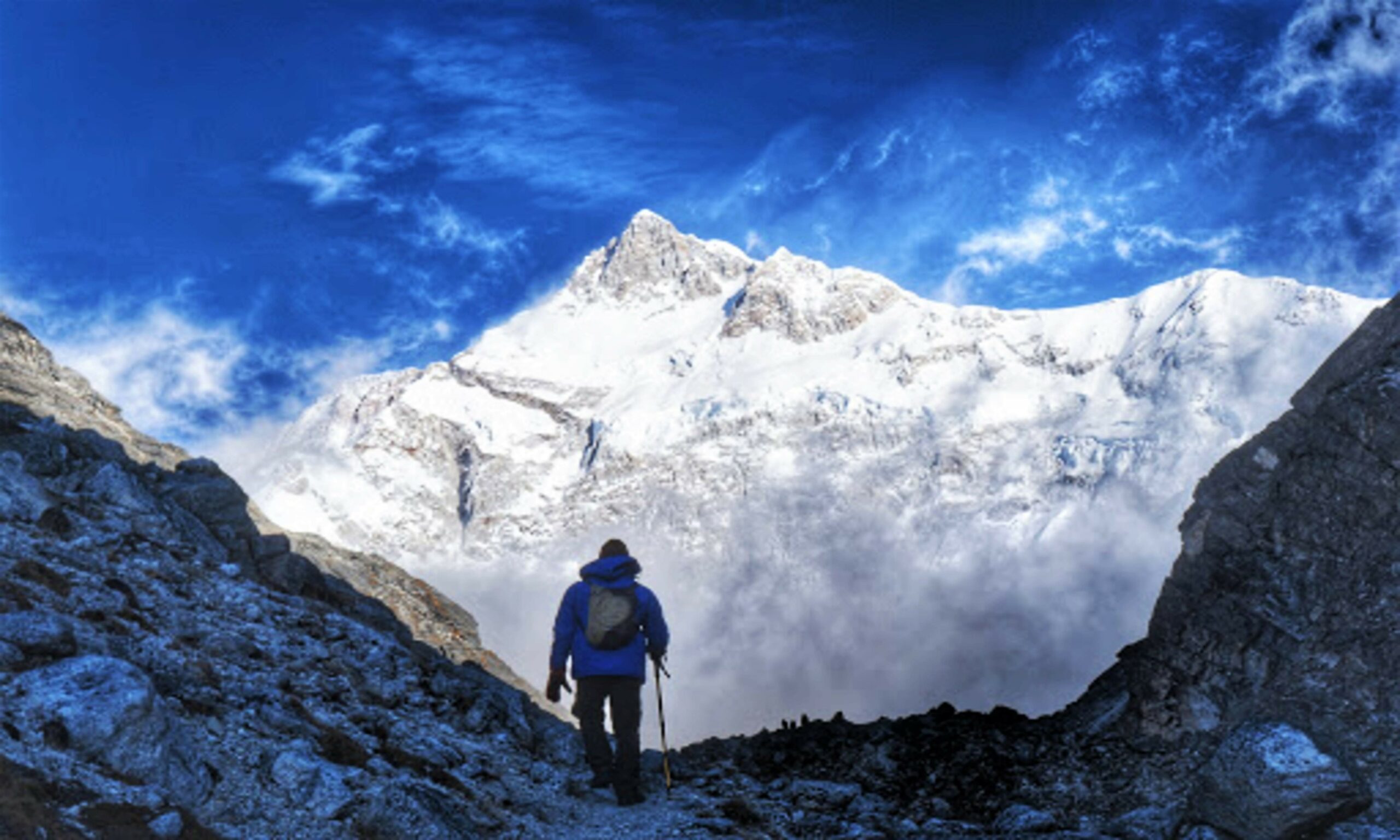 Situated in the lap of the majestic Himalayas, Sikkim is truly divine due to its serenity and spiritualism. Although small (2nd smallest state of India), Sikkim is blessed with many beautiful places that makes the state worth a visit. A number of adventure sports like trekking, mountaineering, hiking, paragliding and rafting are conducted here.
Goechala, in Sikkim, is one of the preferred destinations for trekkers in India. The majestic Goechala Trek, which is on Goechala Pass at an altitude of 15100 feet, provides you once-in-a-lifetime experience. Trekking in Goechala is full of adventures and surprises where you can feel the adrenaline rush with its narrow and steep trails. Once you reach the summit, you will witness the Goechala Lake with its teardrop shaped structure. The amazing view of 16 beautiful peaks including Mt. Kanchenjunga from Dzongri top, verdant never ending Himalayan forests, vast variety of flora & fauna including rhododendrons, magical streams and meadows - all these will make you fall in love with the Goechala trek. The charismatic ambience of Goechala will never fail to allure you with its serene & pure beauty.
Snapshot of the trek
Region: Sikkim
Duration: 10-15 Days
Grade: Moderate to Difficult
Max Altitude: 15100 ft
Approx. length of trek route: 90 kms.
Best time to visit: Summer season (Apr to Jun)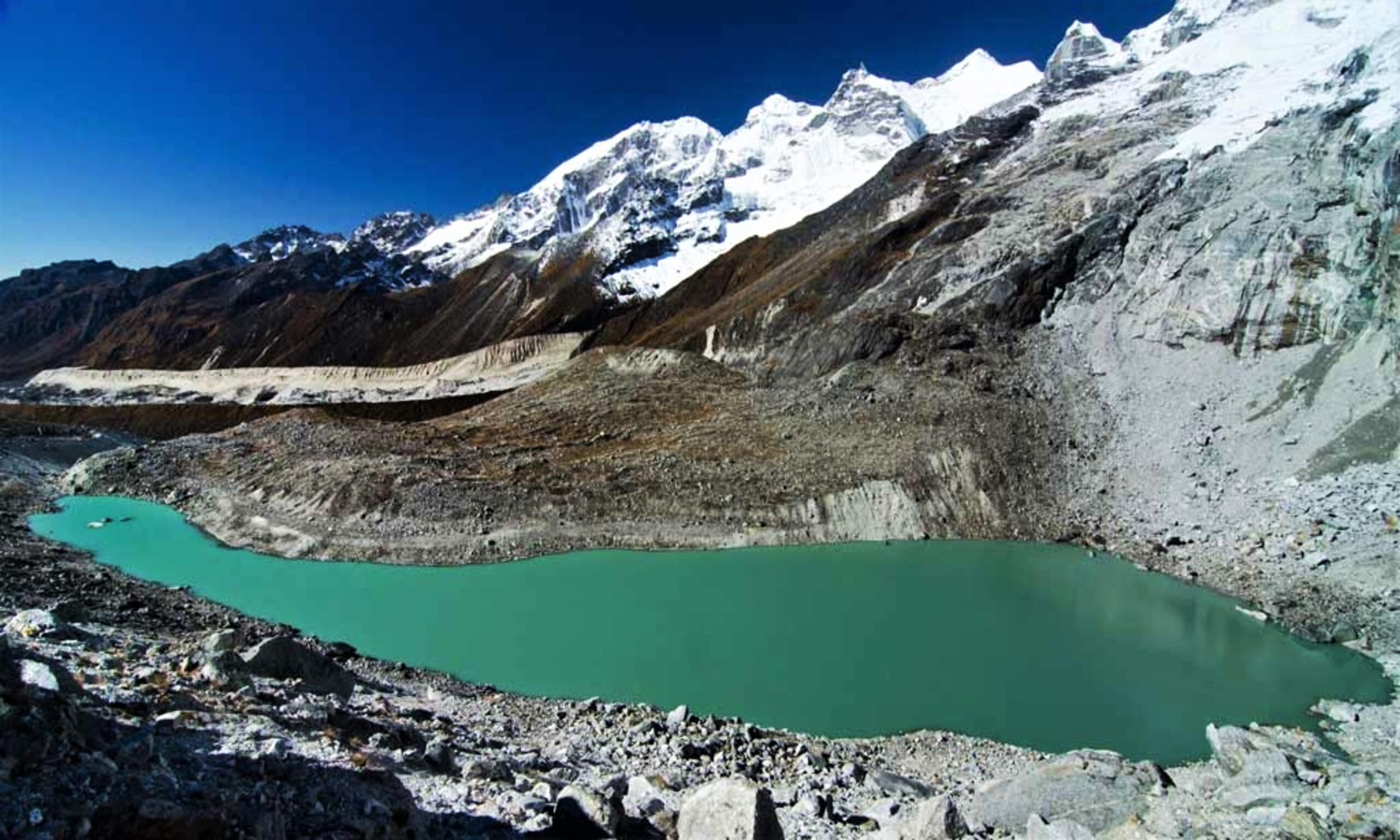 How to reach there
The mesmerizing trail of Goechala Trek has many starting points. The best way to start the trek is from Darjeeling, which is also known as the doorway to Sikkim. The trekking trail initiates from the picturesque Yuksom town of West Sikkim. The rich cultural heritage of the state of Sikkim will make your journey worth a visit.
Best time for the Goechala Trek
The best time for this trek is summer between the months of Apr to Jun or after-monsoon season (mid-Sep to Oct). For an avid trekker, anytime is good for this trek but for a novice, off-season would be the best option. It's better to avoid the monsoon, as the pathways & trails would be quite slippery due to rain. Winter should also be avoided because of snowfall. 
Temperature varies according to the seasons - Summer: 15 to 25 degree Celsius,  Monsoon: 5 to 15 degree Celsius, Spring: 10 to 18 degree Celsius, whereas in Winter it drops below -5 degree Celsius.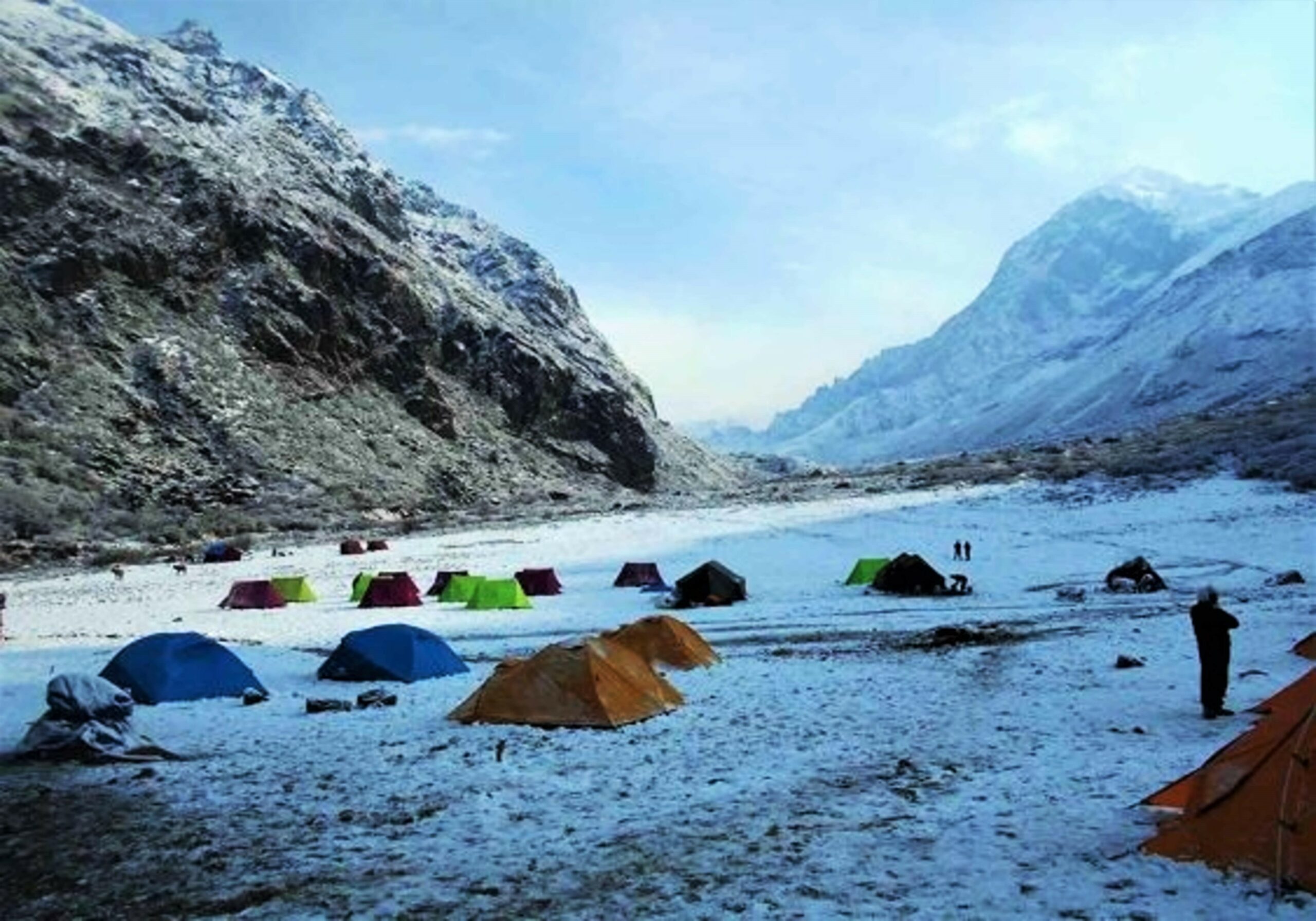 Basic things to carry for the trek
Water resistant & light weighed hiking shoes. Do carry sneakers & slippers as well.

Down jacket, fleece jacket, raincoat, gloves, woollen caps, extra hiking pants, comfortable t-shirts for the day time and extra socks.

Backpack with all necessary belongings like basic toiletries, medicines/first aid kit, dry foods, body and hand wipes, sanitizers, sunscreen, lip balms etc. Do carry plastic bag for keeping wastes & dirty laundries.  

Sleeping bag or tent (if not provided by the organizer); you can borrow these items from any local shop.

Trekking poles.

Camera with extra charged battery, power banks and torch with extra batteries since charging would be a problem while trekking.

Water bottles and water purification tablets.

Last but not the least, carry enough cash since getting ATM would be a problem on the hill.
Advisory
Respect the local traditions and cultures.

Avoid alcohol during the trip.

Don't harm animals and plants.

Follow your team leader's instructions.

Respect fellow travellers and give them their space.
Photographs sourced from public domain / captured by Banbanjara.com