Reading Time:
13
mins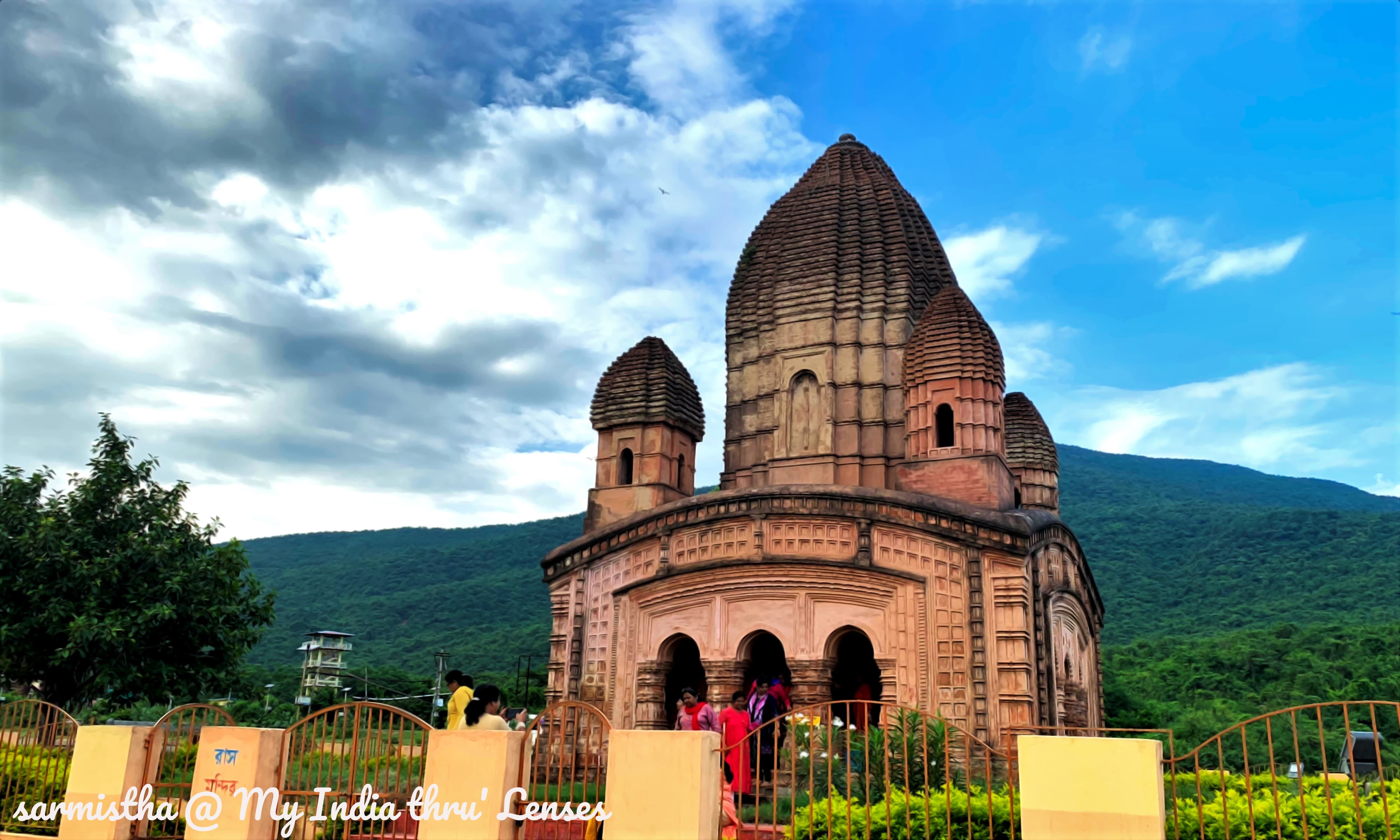 If you want to indulge in amazing natural beauty, visit a few medieval-era archaeological structures and listen to some untold stories from history while relaxing in a luxurious resort, Garh Panchkot is perfect for you for a short & sweet weekend tour. Located at a distance of about 260 kms from Kolkata, Garh Panchkot is a small village in the lap of Panchet Hill in Purulia District of West Bengal. The place used to be largely avoided by the tourists even a decade back because of Maoist infestations, but now, with subsidence of the Maoist Activities, it is increasingly becoming popular as a weekend destination in the eastern parts of India. Tourism prospects of the place have gone up many folds as a few luxury resorts have come up and some regional movies have been shot there in the last 4-5 years.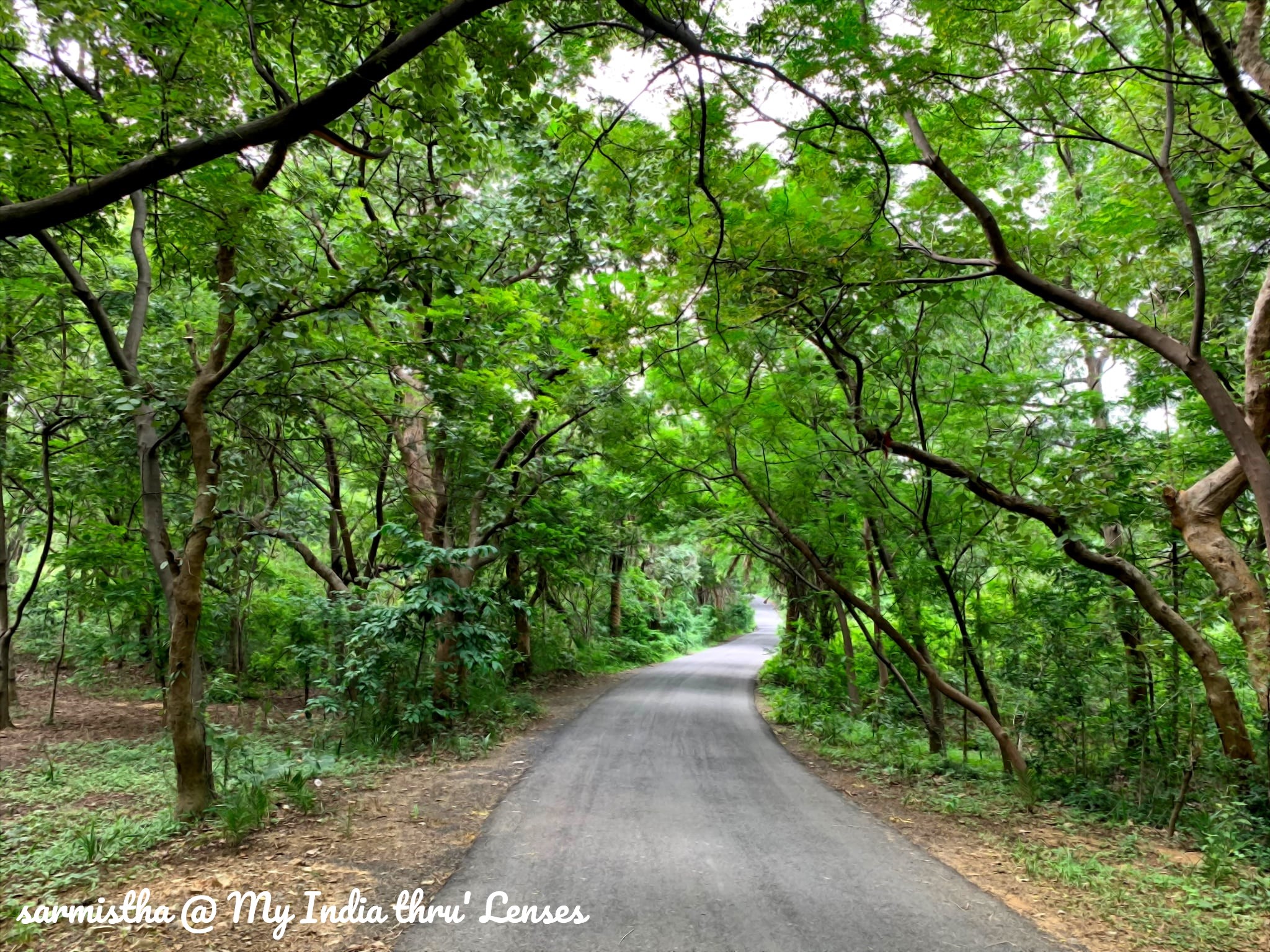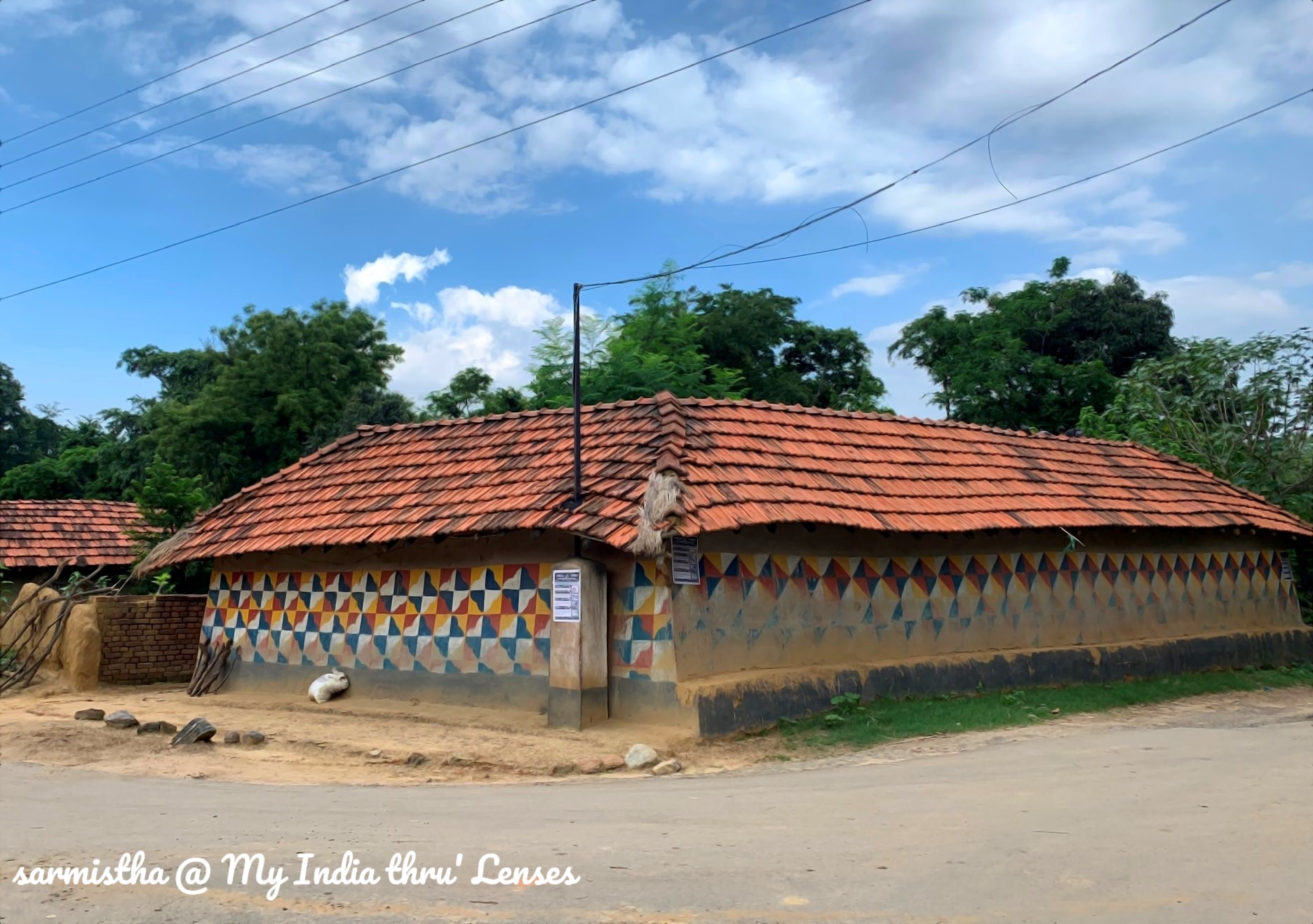 ETYMOLOGY
The name Garh Panchkot (Garh= Fort, Panch= Five, Kot= Divided region) has been derived from a medieval-era fortress that surrounded the capital of a small kingdom, Panchkot Raj that used to be ruled by Singh Deo Dynasty until mid-18th century. The fortress, which is now in a completely dilapidated state, is believed to have 5 layers of fortification walls. Some argue that Panchkot or Panch Khunt refers to 5 tribal clans native to the place and the name is later simplified by the British as Panchet. The kingdom was situated at the foothill of Panchet Hills, which is a part of Chhotonagpur Plateau.



ASSOCIATED LEGEND
According to the legends, in the mid-1st century CE, Raja Jagat Deo, the king of Dhar in modern Madhya Pradesh, was going for pilgrimage in Puri. The queen gave birth to a son while camping at Jhalda (currently in Purulia District in West Bengal). Jagat Deo's entourage believed the child had been born dead, and left him there. Later, local tribal chiefs found the child alive. The child was named Damodar Sekhar who grew up in the tribal community and later became famous. Damodar Sekhar established the Panchkot Royal dynasty in 80 CE.
RELATED HISTORY IN SHORT
While the above story of origin of Panchkot Royal Dynasty or Singh Deo Dynasty is highly debatable, history tells us that this dynasty had established a mighty capital and fortress in the lap of Panchet Hills, known as Garh Panchkot, and ruled from there uninterrupted for 810 years, from 940 CE till mid-18th century CE, when Marathas invaded Bengal (popularly known as 'Bargi' Attack).
BACKGROUND OF BARGI ATTACK IN BENGAL
'Bargi' is a Bengali corruption of 'Bargir', meaning the group of Maratha soldiers, whose arms & horses were provided by the state, as contrasted to 'Shiledar' who were soldiers with their own arms & horses. Now the question is why did Bargis attack Bengal? While Marathas themselves did not plan to attack Bengal, the whole thing started due to the rivalry between Alivardi Khan and Rustam Jung. Alivardi Khan had become the Nawab of Bengal in April 1740, having defeated and killed Sarfiraz Khan. Sarfiraz's brother-in-law Rustam Jung challenged Alivardi Khan, failed and quickly realized that it would be impossible to defeat Alivardi without outside help. So, he reached out to the Maratha Ruler of Nagpur, Raghoji Bhonsle, who agreed to help him. Over the 10-year period from 1741 to 1751, Marathas invaded Bengal 6 times led by Raghoji Bhonsle and his general Bhaskar Pandit. Alivardi Khan succeeded in resisting the invasions, however, the frequent raids resulted in heavy civilian casualties and widespread economic losses in Bengal, especially in the western parts of the state. The invasions came to an end with signing of a peace treaty (1751) between the Maratha Empire and the Nawab of Bengal. According to the treaty, a Maratha-supported governor was placed in Orissa under nominal control of the Nawab, who became a tributary to the Marathas agreeing to pay Rs 1.2 million of tribute annually as the 'chauth' (tax) of Bengal and Bihar. In return, Marathas agreed not to invade Bengal again.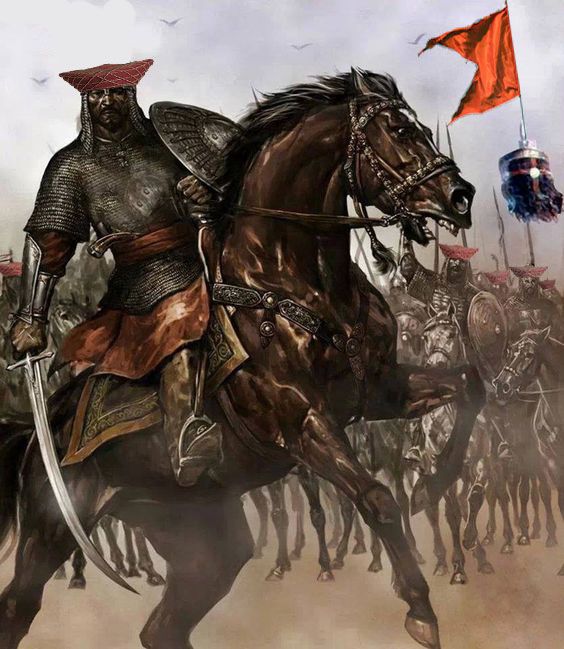 By that time, however, continuous conflicts for 10 years took a heavy toll on the population of Bengal killing close to 400000 people as per contemporary Dutch sources. The word 'Bargi' became synonymous with mass killings, plunder, loot & destruction among the common people of Bengal. Several lullabies were composed in which mothers would use the fear of a Bargi attack to make their children to go to sleep. Even after 250 years, some of these have remained popular in rural areas:
"Khoka ghumalo, paada judaalo bargi elo deshe,  Bulbulite dhaan kheyechhe, khaajnaa debo kishe?"
It can be roughly translated in the following way-
"As the children fall asleep and silence sets in, the Bargis attack our country, Birds have eaten the paddy, how shall we pay the tax (to the Bargi)?"
>> show more
There is no doubt that the Maratha Confederacy was the single most power to emerge in the long twilight of Mughal Dynasty. At its glory, Maratha Empire occupied a huge portion of India and was a great hope to build a single Hindu Empire in India after a very long time. The clash between the Marathas and the Muslim Nawab of Bengal is, thus, understandable. However, there are controversies on why the Marathas raided & plundered the small Hindu kingdoms along the western border of Bengal. Reasons could be several. Firstly, these kingdoms could be allies of the Nawab. Secondly, when Maratha army became very big, it started recruiting soldiers from different parts of the country. A group of such warlords & soldiers were far away from nationalism and had the objective of plunder & loot only. They went beyond the control of the Peshawa. Thirdly, by mid-18th century, the Maratha Empire had more than one power centres. When the Mughal Empire (toothless by then) allowed upcoming Maratha sovereign to collect chauth from Bengal, Bihar & Orissa, the right was deputed to Raghoji Bhonsle. Alivardi requested intervention of Peshawa Balaji Rao, who probably tried to oppose Bhonsle but in vain. Enraged Peshawa had to send Bala Rao, who joined Alivardi to fight against Raghoji & Bhaskar.
>> show less
GARH PANCHKOT - ONE OF THE SILENT WITNESSES OF BARGI ATTACK
Coming back to Garh Panchkot. As the kingdom was situated along the western border of Bengal, it was one of the worst sufferers of Bargi attack. One of the routes through which Bargis used to enter Bengal was Panchet Hill. Probably there were more than one conflicts between King of Garh Panchkot and the Bargis. The whole region was also known as "Maan-Bhum" (land of pride) and pride was above all things there. This small kingdom decided to fight with the fierce Maratha forces even after knowing that their defence is inadequate to resist the Bargis. As anyone would expect, the King finally lost the battle. Bargis plundered Panchkot and destroyed the entire fortress. King's palace was also demolished. Dishonoured and defeated King retreated to a place called Kashipur. Folklores also say that all the 17 wives of the King committed suicide in a nearby well during the attack. Garh Panchkot has lain in ruin ever since.
RUINS OF THE GARH (FORT)
Today when you visit the fort area, you will observe the ruins of the palace walls, a few watch towers and a group of temples. Not much, but it's thrilling. When you roam around, you will feel that these age-old dilapidated structures, which are silent witnesses of a rich past, have a lot of untold stories to tell. The place is also excellent for photography with Panchet Hill creating a lush green background.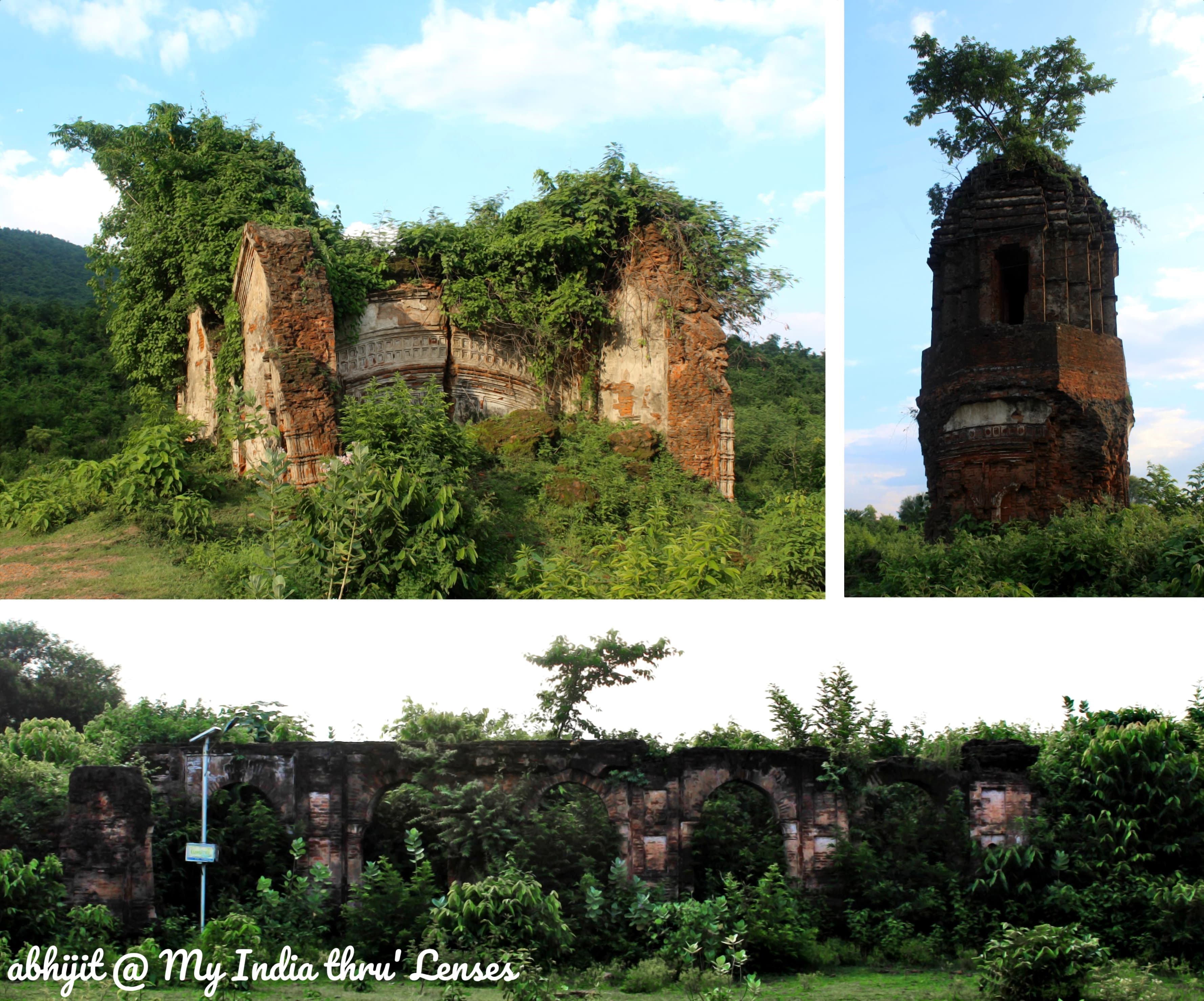 The Fort, although non-existent now, was built with high stone walls at the foothill of Panchet Hill, which gave natural protection on one side. A semi-circular moat was constructed from one end of the hill to other. The moat used to be filled with water and the only way to enter the fort was by crossing the moat by boats. The place where you get down from your cab was probably the core area of the fort. You can observe the broken walls and also a watch tower towards your left. There are a few temples scattered throughout the area, the principal one being 'Pancharatna' temple, which has been largely renovated recently. The kings of the dynasty were Rajputs who believed in Shaktism, but the temples reflect their inclination towards Vaishnavism. This was probably due to the influence of Chaitanya Mahaprabhu in 16th century. Thus, you will notice two distinctive architectural styles in the temples - Jorbangla type of Bishnupur Gharana and a much older type that used massive stone blocks for construction. The Pancharatna temple is of Jorbangla type and carries some exquisite piece of terracotta work on its arches and pillars.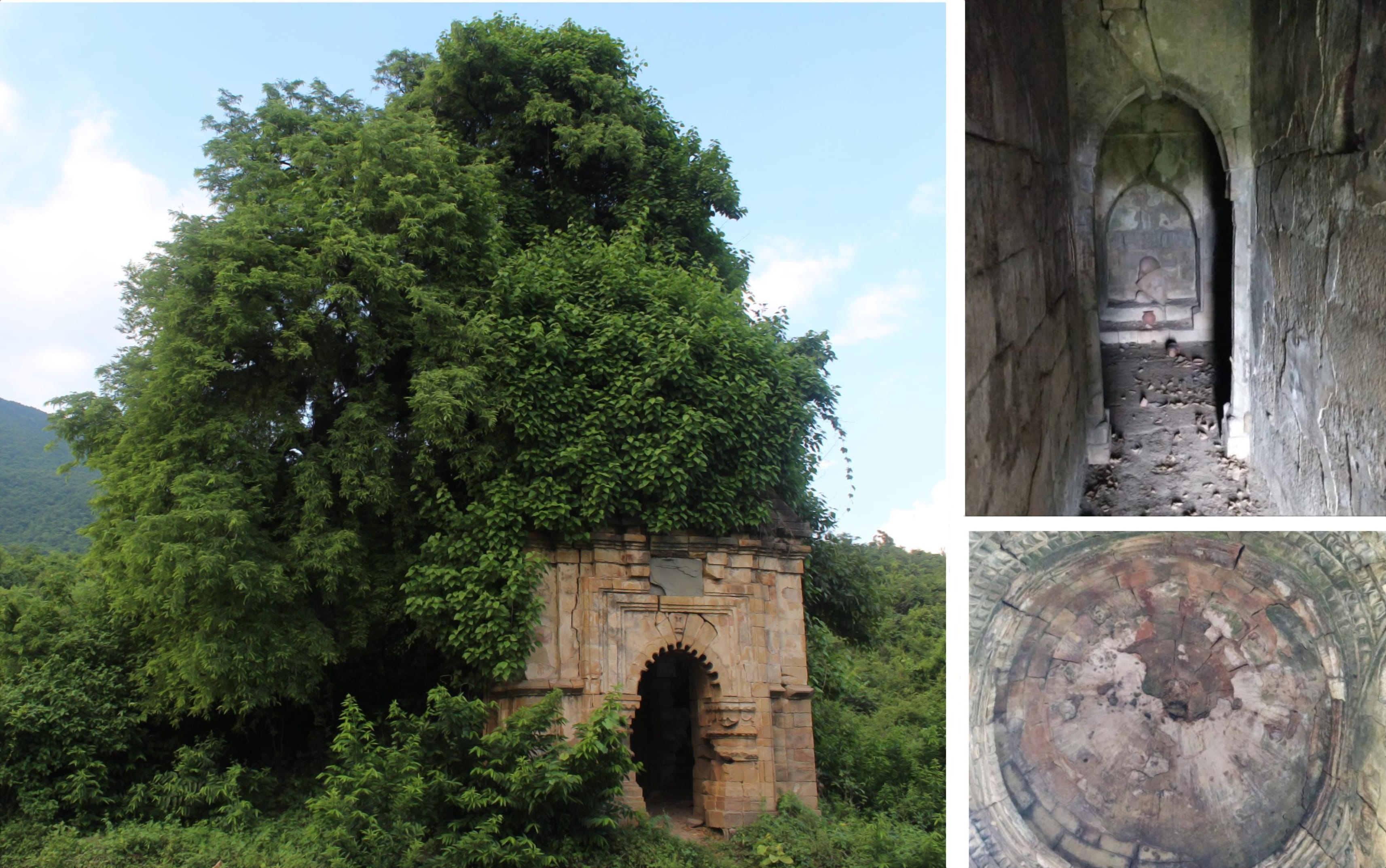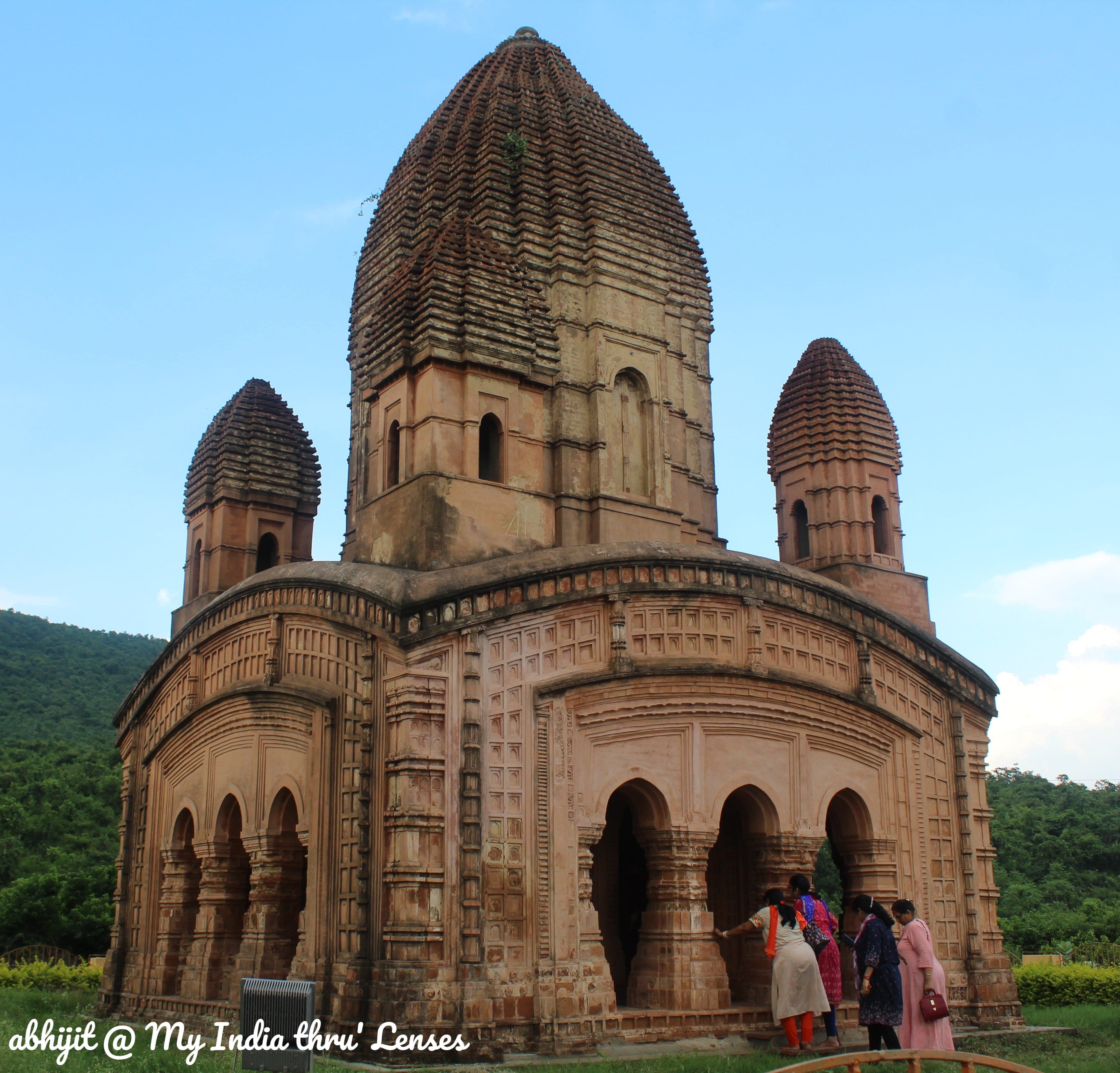 Joseph David Beglar went to Panchkot in 1862 and wrote an essay called 'Panchet'. Poet Michael Madhusudan Dutta resided in Garh Panchkot during 1872 for a short period as an estate manager of Singh Deo dynasty. He wrote three poems on Panchkot- 'Panchkot Giri', 'Panchkotoshyo Rajosree' & 'Panchkot Giri Biday Sangeet'.
----------------
OTHER ATTRACTIONS
Other than the ruins of the fort & Pancharatna Temple, there are several other attractions at Garh Panchkot, which are as below-
Local Attractions
Baranti Lake

Joichandi Pahar

Panchet Dam
Nearby Places
Maithon Dam

Kalyaneshwari Temple

Ajodhya Pahar (Ideal for a full day trip)
Baranti Lake: Baranti is a small village located at a distance of 12 kms from Garh Panchkot. Surrounded by Gorongi Hill, Panchkot Hill & Biharinath Hill, the village is bestowed with amazing natural beauty. The huge lake, known as Baranti Lake, is actually a water reservoir under Ramchandrapur Medium Irrigation Project. The place is still being developed as a tourist centre and is becoming popular for hill & jungle trekking due to its natural environment. Visit the lake either in the morning or in the evening to enjoy the sunset.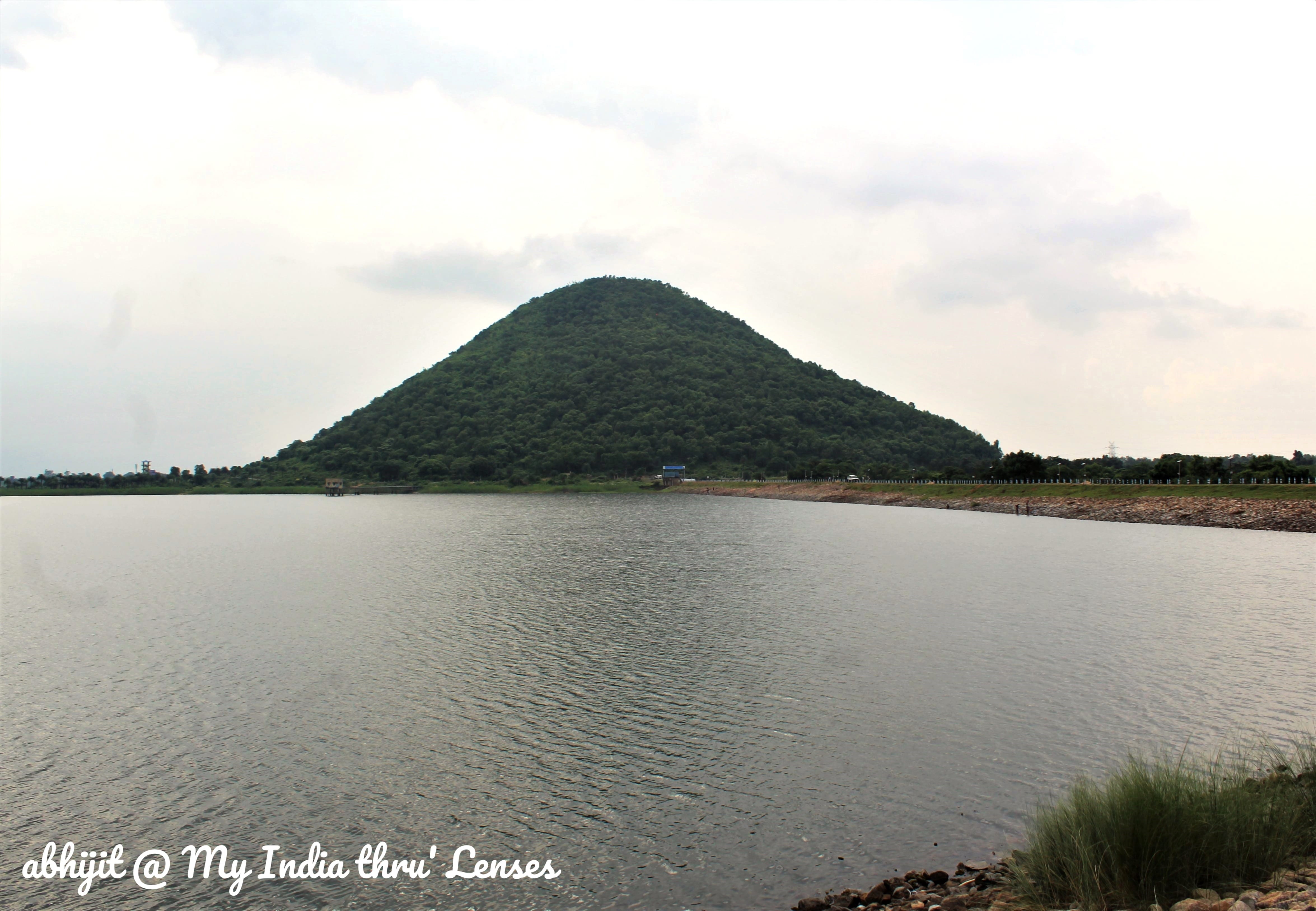 Joichandi Pahar: At a distance of around 30 kms from Garh Panchkot lies Joichandi Pahar, a small hill famous for trekking and rock-climbing activities. The place is also an upcoming tourist centre that is far from any din & bustle. The lush greens of the surrounding forests, colourful flowers of the Palash trees and chirping of the birds create an adventurous ambience at the place. At the top of the hill there is Joichandi Temple and a Hanuman Temple, but to reach there you have to climb close to 300 steps. The view from the top is excellent. A few scenes of 'Hirak Rajar Deshe', a very popular Bengali movie by Satyajit Roy, was shot at different parts of the hill.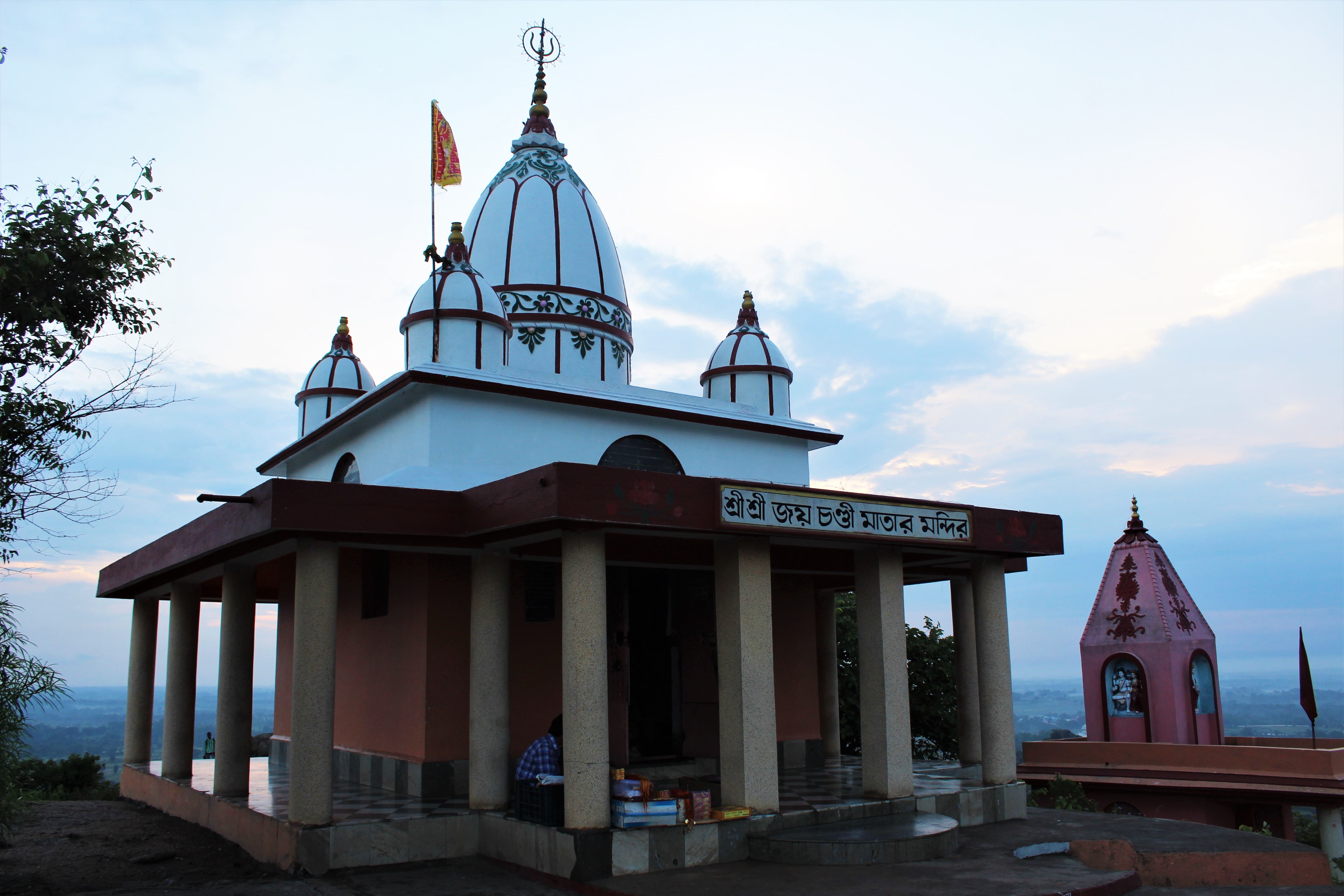 Maithon Dam: Maithon is a small township at the border of the states of West Bengal and Jharkhand. Part of the town falls in Dhanbad district of Jharkhand and part of it falls in Burdwan district of West Bengal. Maithon is famous for a Dam constructed across Barakar River with the objective of controlling flood and generating electricity. The Dam, operated by state-owned Damodar Valley Corporation (DVC), was constructed in 1957 as a part of India's First 5-year Plan. The Dam is 15712 ft long, 165 ft high & 35 ft wide. The reservoir covers an area of 65 sq. kms. There is an underground power station, first of its kind in Southeast Asia, which is capable of generating 60 MW of electric power per hour.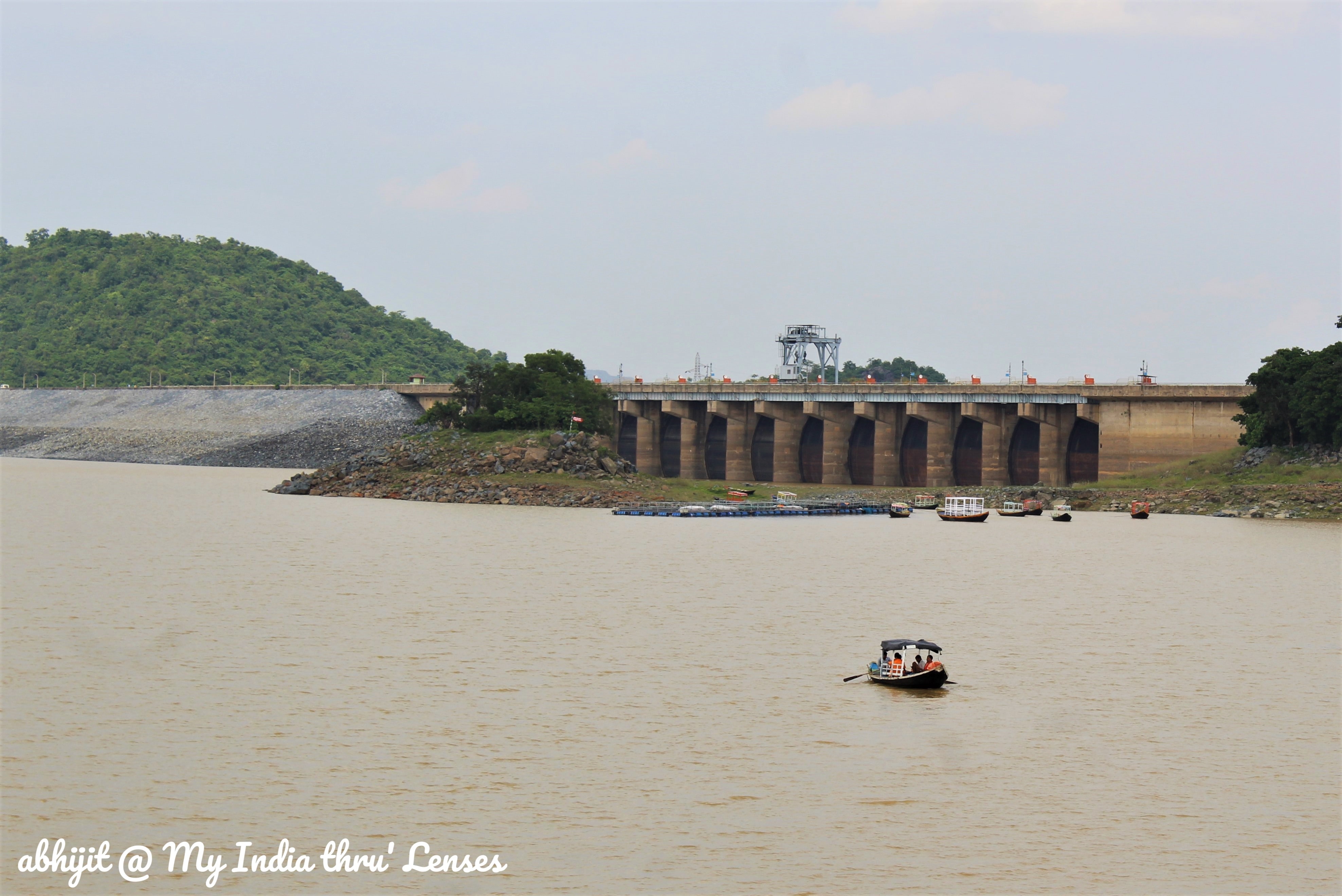 With amazing natural beauty, Maithon Dam can be regarded as one of the most beautiful dams in India and is often quoted as 'Koyalanchal (Coal Belt) ka Kashmir'. The reservoir, surrounded by green hills alongwith a few small islands within, offers excellent view. You can enjoy boating activity in the lake. A 1.5-hour boat ride cost us Rs 800, but it is was a good experience as the boats took us close to the lock gates. You can also get down in a few of the small islands. Spoon Island, a small island resembling the shape of an inverted spoon, is located at the midst of Maithon Lake. The picturesque island is easily accessible by boats, but it is not advisable to get down without a guide as it is inhabited by wild animals.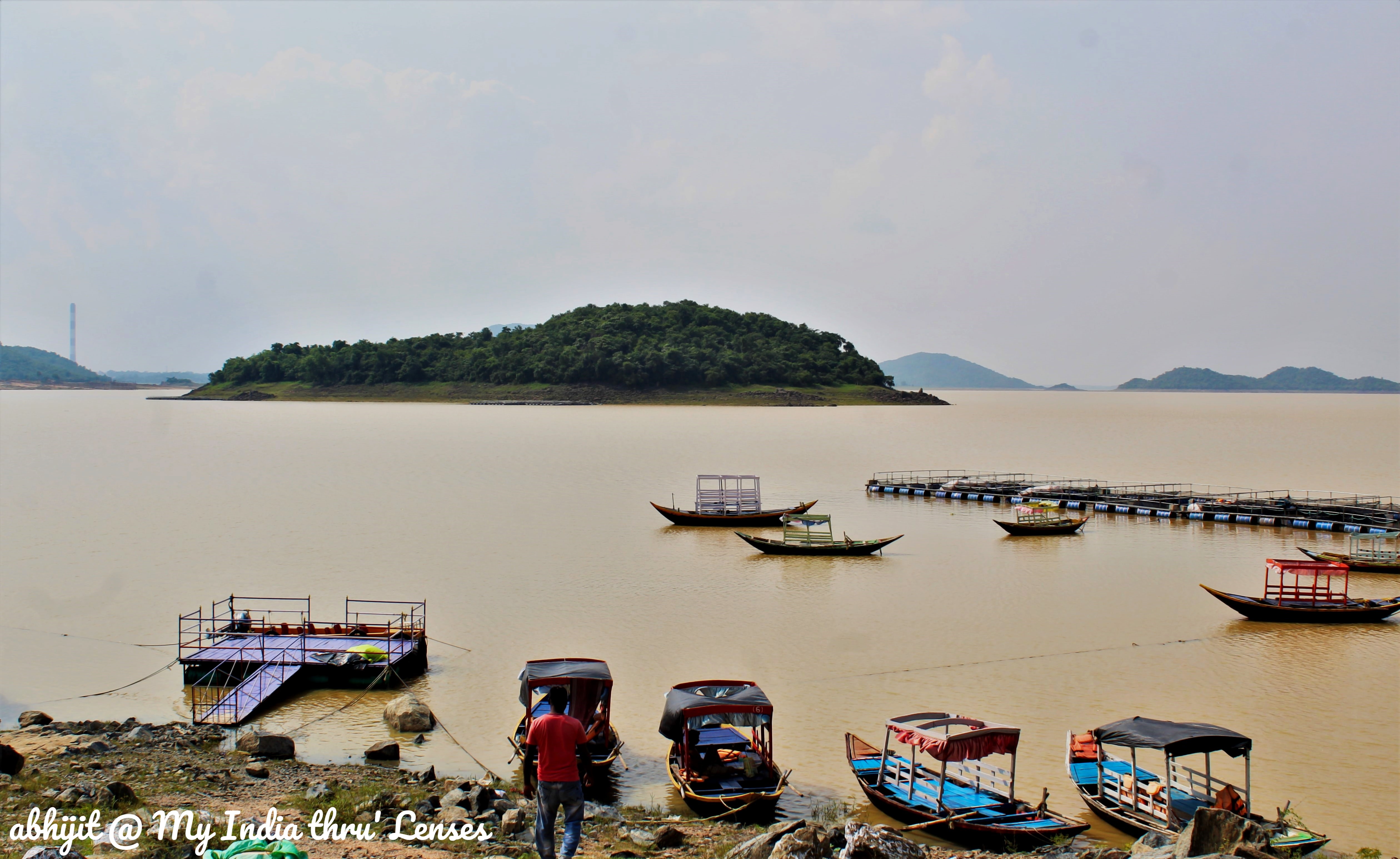 Kalyaneshwari Temple: The name Maithon is derived from "Mai Ka Sthan", literally meaning "Mother's Place" as closely located to the Dam, is a Temple of Hindu Goddess Maa Kalyaneshwari, an incarnation of Goddess Kali. This age-old temple is very famous across the country and is noted for its Shakti worship. To reach the temple of Goddess Kalyaneshwari you have to travel around 2 kms upstream of Maithon Dam. It's said that the initial structure of the temple was built by a Hindu king Harigupta in the 3rd century CE. When the ancient temple started disintegrating, the King of Panchkot rebuilt it 5 centuries ago. Long queues are observed in Kalyaneshwari temple during the weekends and also during Durga Puja.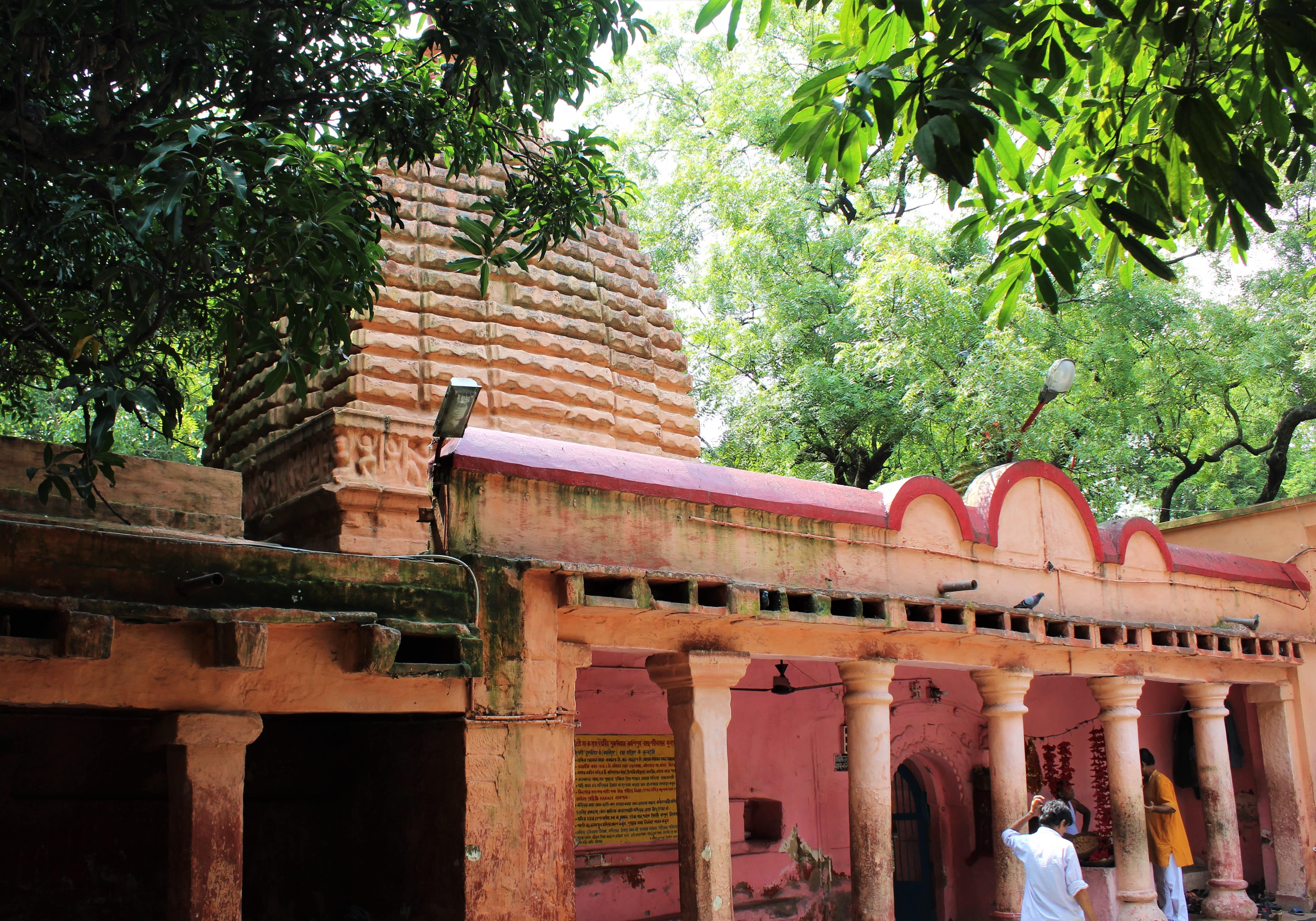 Panchet Dam: Panchet is another multi-purpose Dam constructed by DVC across Damodar River. The Dam is 22155 ft long, 124 ft high & 35 ft wide and is located at a distance of about 6 kms from Garh Panchkot (10 kms from Kumardubi Station). The reservoir covers an area of 28 sq. kms. It was inaugurated in 1953. The Damodar River is a highly flood prone river. Construction of Panchet Dam has significantly reduced the frequency of flood in the adjacent areas. The hydel power station, constructed on the eastern side of the Dam, is capable of generating 40 MW of electricity per hour. With the backdrop of Panchet Hill, the place is also a famous picnic spot attracting a lot of travellers during Christmas and New Year.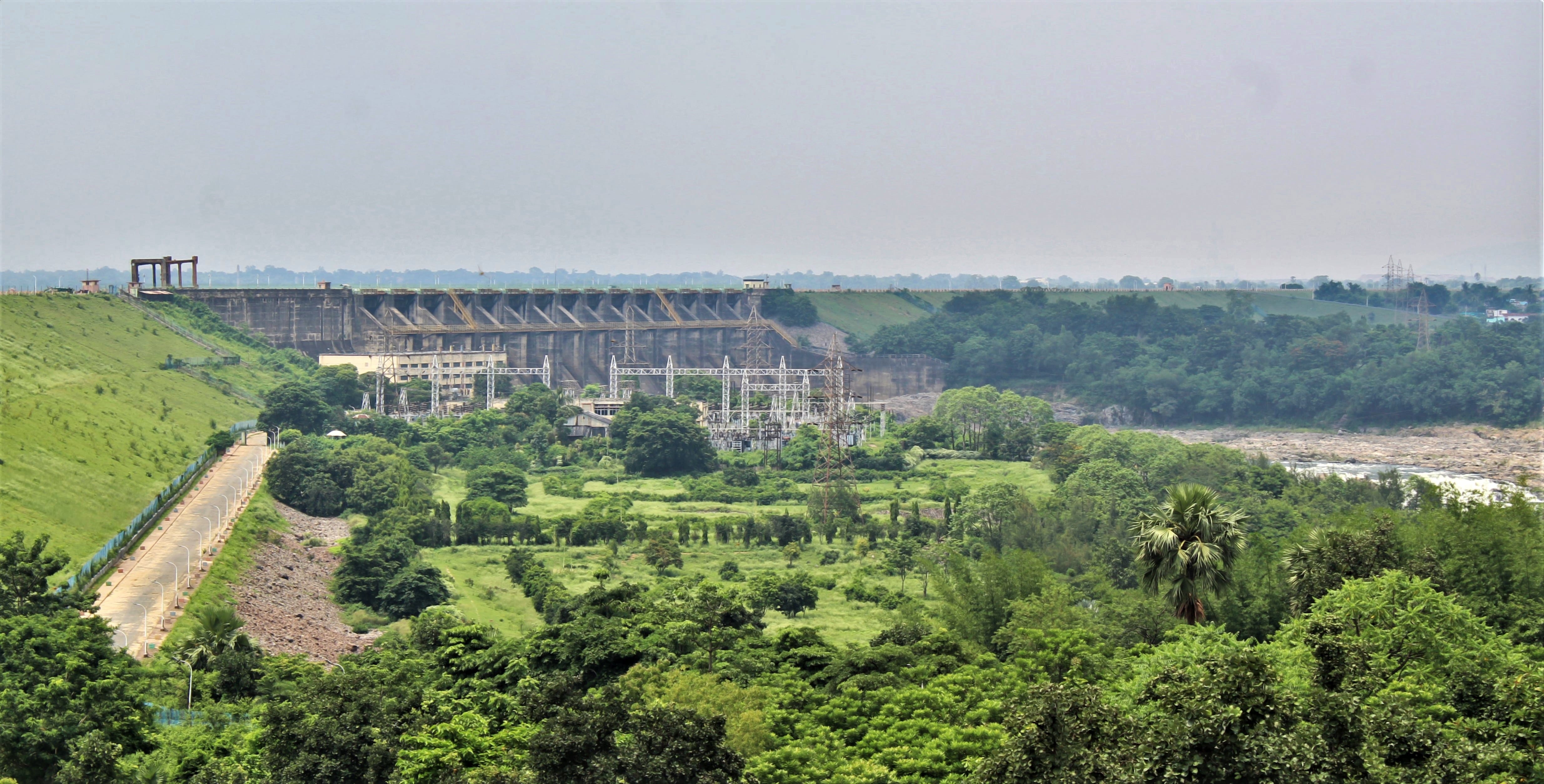 Ajodhya Pahar (Hill): Ajodhya Hill Range is a part of Dalma Hills, which is an extension of the Eastern Ghats. The highest peak of Ajodhya Hill is Gorgaburu. The place is about 120 kms from Garh Panchkot and will take around 3 hours to reach as the road conditions are poor. It is a very famous tourist spot attracting a number of travellers during the winter. Apart from enjoying the natural beauty, you can get involved in other tourism interests, such as rock-climbing and trekking. There are a few dams and waterfalls in and around the area, out of which, Upper Dam, Lower Dam & Bamni Falls are of special interests. The lush green hills are covered by Sal & Segun forest alongwith other trees like Palash, Kusum, Mahua, Neem, Kend and many more. Ajodhya hill ecosystem hosts various species of fish, birds, snakes and mammals including pangolin, wolf, leopard & elephant.
You can also pay a visit to Charida (another 20 kms from Ajodhya), popularly known as Mukhos Para (Mask Village), which is the village of the famed Purulia Chhau mask-makers of West Bengal. Close to 150 artist families are reportedly involved today in making the large & colourful Chhau masks. This traditional rural craft is an integral component of the semi-martial art dance form of Chhau.
Read related post(s)-> Charida: The Unexplored Village of Chhau Mask Makers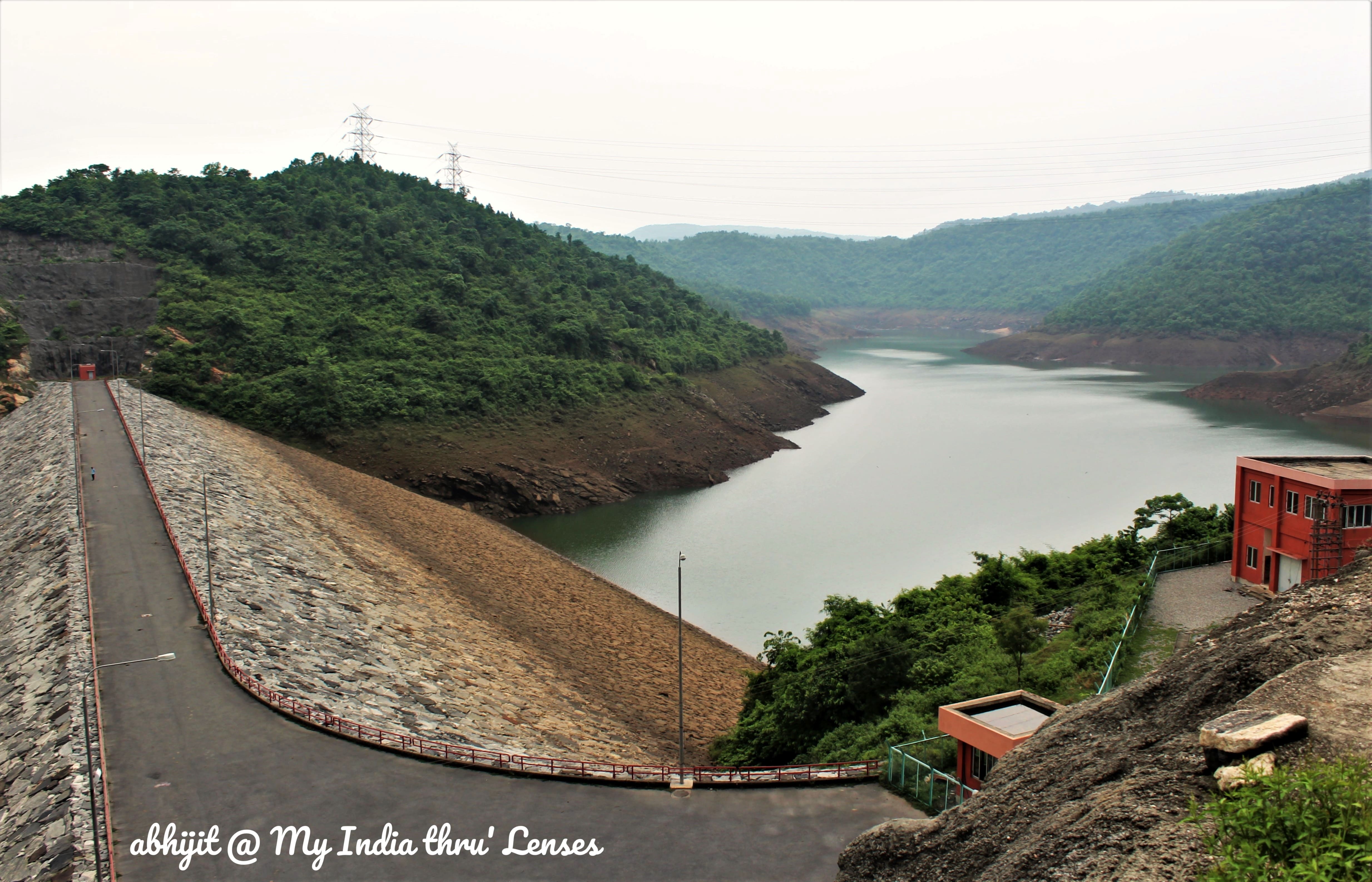 TRAVEL PLAN
So, here is what you can do if you have 3 days-
Day 1- Reach Garh Panchkot by 12 noon. After lunch go for the ruins of the fortress & the Pancharatna temple, followed by Baranti Lake and Joichandi Pahar.
Day 2- Plan for a full day trip to Ajodhya Pahar, which is around 120 kms from Garh Panchkot. Do include Charida village in your trip.
Day 3- Check out from your hotel latest by 11 am and go to Panchet Dam, Kalyaneshwari Temple and Maithon Dam. We covered all these 3 in about 5 hours and reached Kumardubi station by 4 pm. Our train was at 5 pm.
HOW TO REACH
Air: The nearest Airport is Kolkata. From Kolkata you can reach Garh Panchkot by Train/ Bus/ Cab.
Car: The place is 256 kms from Kolkata by road. Take Durgapur expressway till Asansol. Then reach Satbari via Sitarampur- Disergarh Bridge. From Satbari take right turn to reach Garh Panchkot via village roads.
Train: You have to reach Asansol Junction. Several long-distance trains including Kolkata Rajdhani run between Howrah/ Sealdah and Asansol station. However, the best trains to board are Poorva Express (12381 UP /12304 DN) or Black Diamond Express (22387 UP /22388 DN). We went by Black Diamond, which starts from Howrah at 6.15 am and reaches Asansol by 10 am. You may also choose to get down at Kumardubi station which is closer (Distance between Asansol & Garh Panchkot is 30 kms, while distance between Kumardubi & Garh Panchkot is 16 kms). From the station, you have to hire trekker or private taxi to reach Garh Panchkot. However, please note that all the trains don't stop at Kumardubi since it is a small station. The resorts generally provide pickup & drop facility with some nominal charges. You can also go for the same.
Bus: Reach Asansol or Barakar by bus. You may get a bus or mini bus which will drop you very near to Garh Panchkot. The rest of the road can be travelled by rickshaw or car.
WHERE TO STAY
Garh Panchkot has primarily 3 alternatives to stay-
Forest Bungalow

run by West Bengal Forest Development Corporation (WBFDC). Online booking is possible from WBFDC website.

Panchet Residency

- A privately managed luxury resort. Excellent but a bit costly.

Garh Panchkot Eco Resort

- Privately managed resort and a very good option, but it has a limited number of rooms.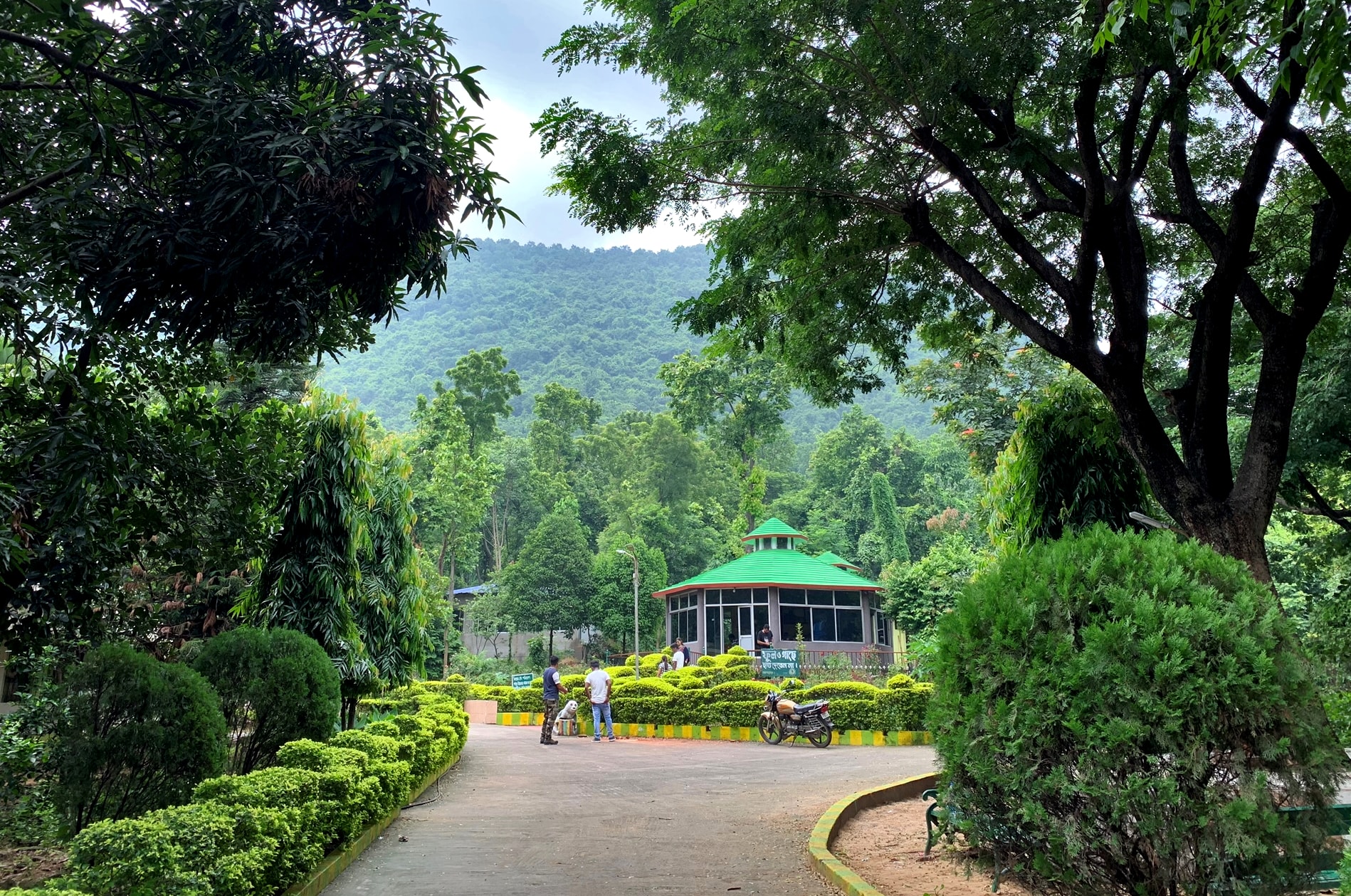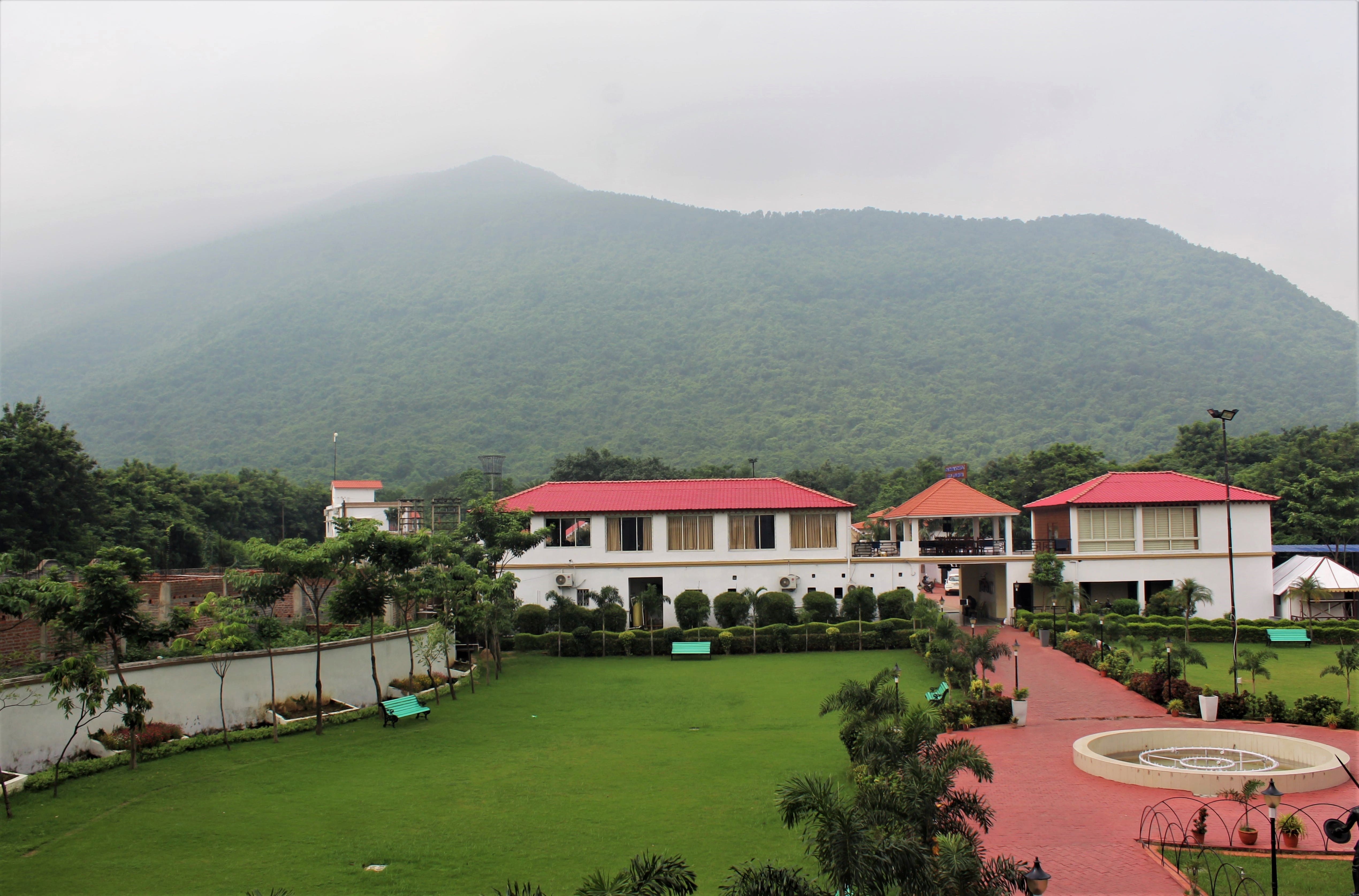 Location wise the state government bungalow is the best as it is deep inside the forest, but has cleanliness issues. Staffs lack professionalism. We booked it for 2 nights, but were forced to move to Eco Resort on the next day. Although cheapest among the 3 alternatives, I will not recommend staying there. Panchet Residency and Eco Resort are not so deep inside the forest but both are much better in terms of service. Both are closely located and have beautiful backgrounds as you can view the hills from your room.