Reading Time:
5
mins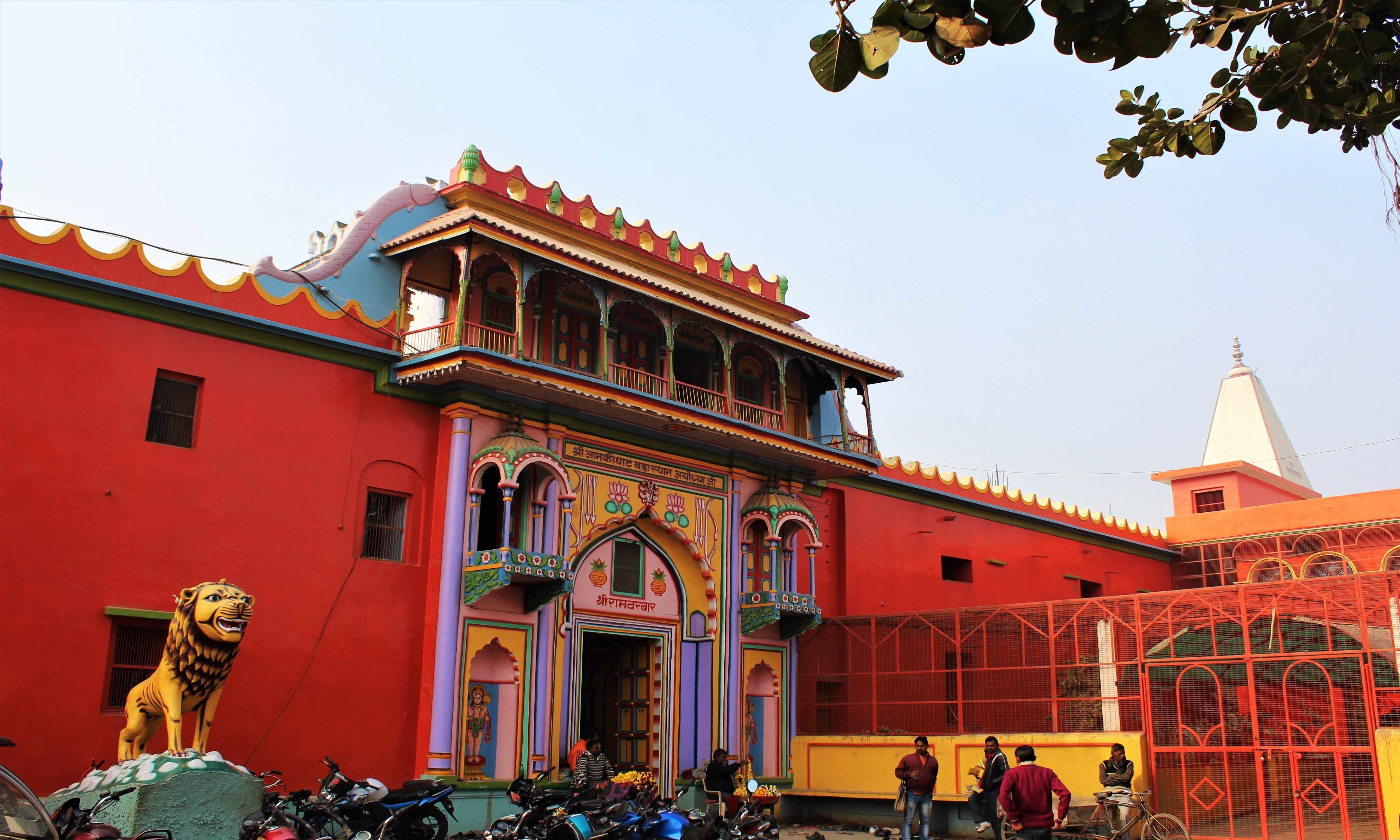 A political hot topic, a long-awaited resolution of a religious issue, a verdict which whole India is waiting for and a sentiment of millions – these might be the true description of the Ram Mandir-Babri Masjid controversy. Thousands of articles are available on the net on this burning issue but, without getting into all those controversies, let me share the experience of our amazing single day trip to Ayodhya that we planned as part of our Lucknow trip.
Ayodhya, the land synonymous with Hinduism, is a place where History meets Mythology. The city draws its reference from the Ramayana, which is one of the sacred texts of the Hindus. It's believed that Ayodhya, which is around 140 kms (a 3-hour drive) from Lucknow, was the birth place of Lord Rama, the seventh incarnation of lord Vishnu. As per Ramayana, Ayodhya used to be the most prosperous kingdom, "Ram Rajatya", where everyone used to get treated equally. Though at present it's not possible to witness the Ram Rajatya or the prosperity of the town which used to be 9300 years back, one can easily reach the present day Ayodhya by road, rail or air (nearest airport being Lucknow).
Though Ayodhya is one of the auspicious places for the Hindus and has great significance to our culture & heritage, at present there is no temple constructed on this Ram Janmabhumi. As per the remnants obtained after excavation by the Archeological Survey of India (ASI) and also from certain reports of British India, it was eminent that years back there used to be a Hindu temple dedicated to Lord Rama, which was demolished to construct a mosque, the Babri Masjid. As per the inscriptions, which were said to available on the mosque, it was built in 1528 A.D. by Mir Baqi as ordered by the Mughal Emperor Babur on the holy spot which was believed to be the birth site of Lord Rama. There are controversies on whether the temple was destroyed by Babur or by Aurangzeb.
There were a number of uprisings before and after independence on this issue, but none of those were in comparison to the outburst which happened on December 06, 1992 when few political parties organized a rally at the site of the mosque. They attacked the mosque and ruined it in couple of hours. Massive unrest broke out in many major cities like Mumbai, Bhopal, Hyderabad & Delhi and more than 2000 people were killed in that mass agitation. Later various commissions were created to sort out this issue but none of those were effective. Finally, this long-drawn tussle seems to be get sorted as by mid-November 2019, the Supreme Court is expected to issue the verdict of this case.
TOP PLACES TO VISIT IN AYODHYA
Following is a list of the top places that you must visit in your trip to Ayodhya -
1. SARAYU RIVER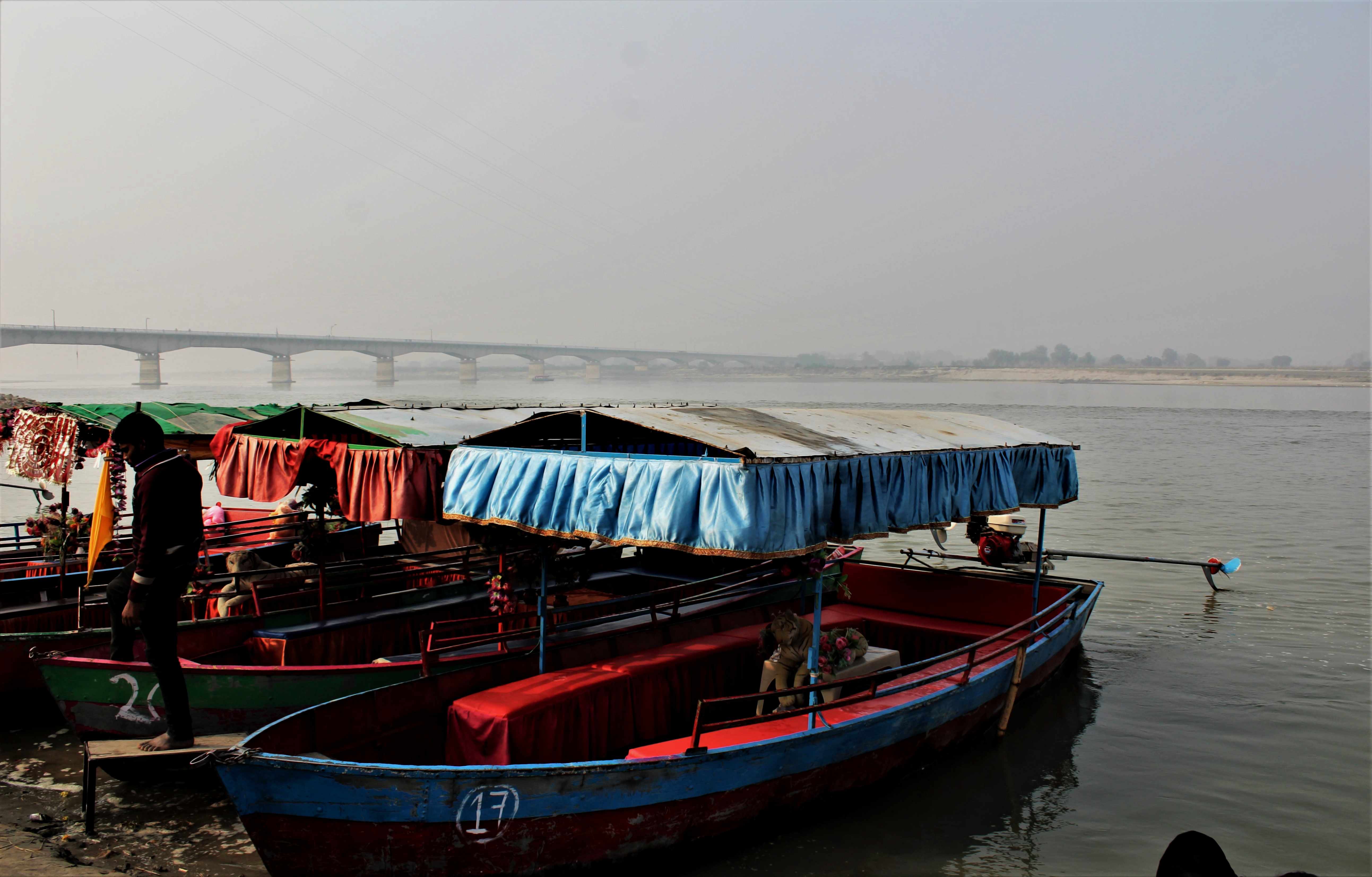 Ayodhya is situated on the banks of Sarayu river. The river has great cultural significance and has got mention in our Vedas and in other religious texts. Once we reached Ayodhya, our driver first took us to the banks of Sarayu. There were boats on the banks, so in case you have time you can go for a boat ride. There were options of puja for devotees who want to offer puja to this sacred river.
2. THE RAM MANDIR CONSTRUCTION WORKPLACE
It was like any movie set where hundreds of craftsmen were turning stone slabs into beautiful structures. Our guide showed us the model of the proposed temple, based on which the main temple would be constructed. As informed by the guide. they were making the structures in such a way so that it should not take them more than a day to construct this grand temple. The site was fascinating; they have collected bricks from all the states of India thus representing the unity of our nation.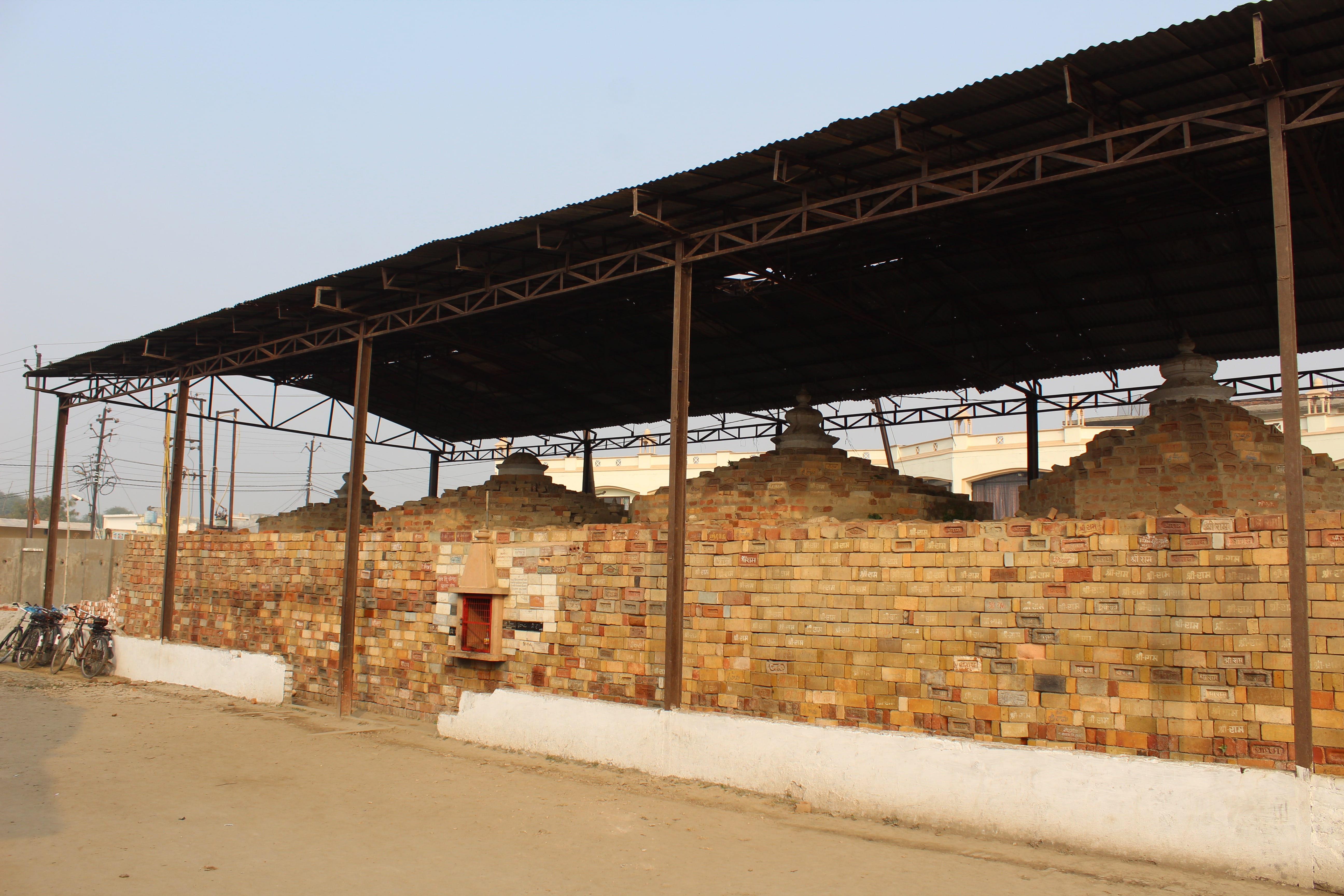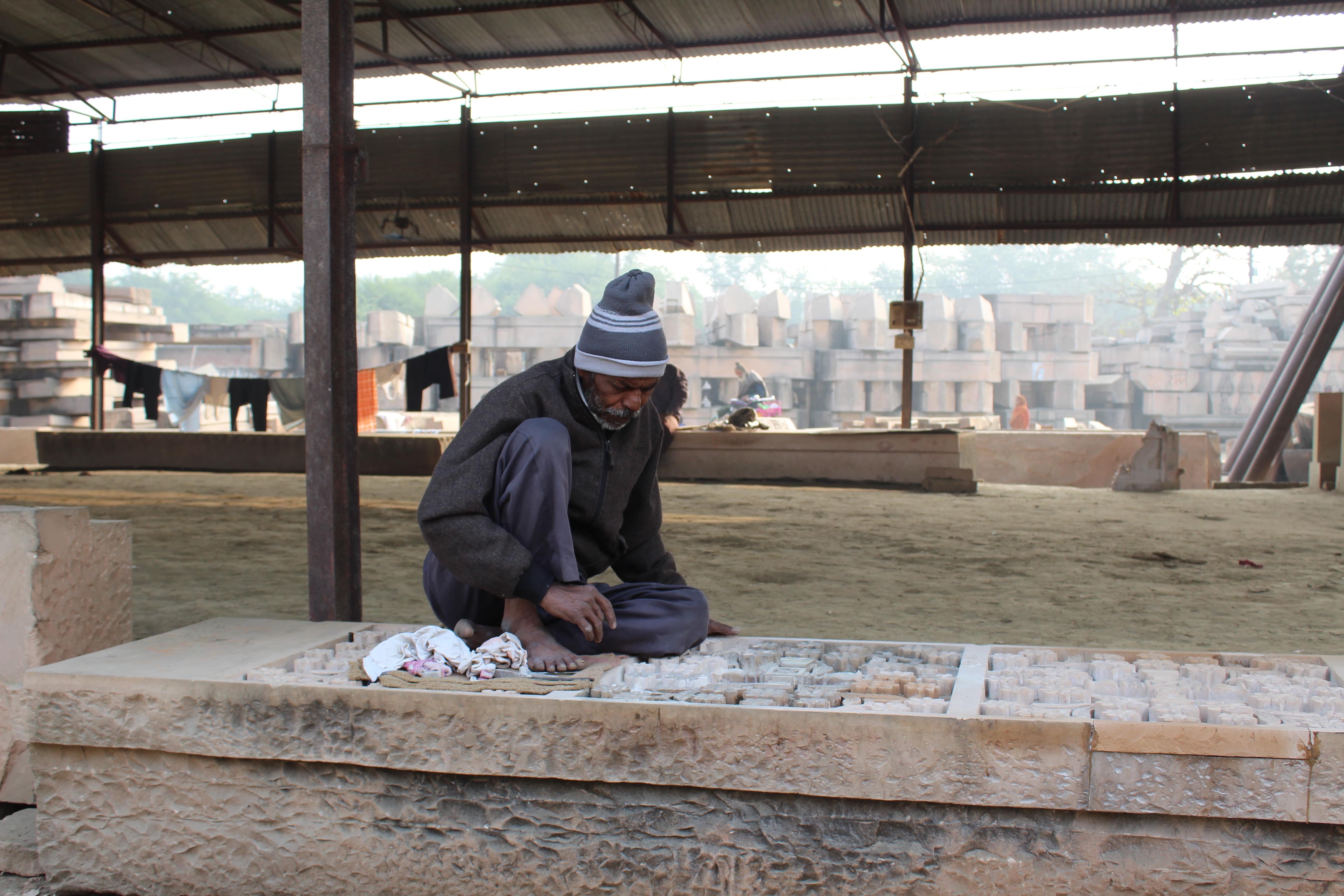 3. THE DISPUTED RAM JANMABHUMI SITE
It is a well-guarded, highly restricted spot where no one is allowed to carry bags, belts, mobiles or even wear watches, forget about cameras. We kept our belongings in the car, however, there were lockers available for the belongings. There were separate lines for gents and ladies, which goes through multiple green-channels & security checks before reaching the shrine (the mound and the Ramlala tent) which is believed to be the birth site of Lord Rama. It was not a 10-15 minutes-walk. It took us more than an hour to complete the whole round. The restricted area was so well managed by the police and armed forces that there was no rush, people were moving slowly in queue without clogging the passage.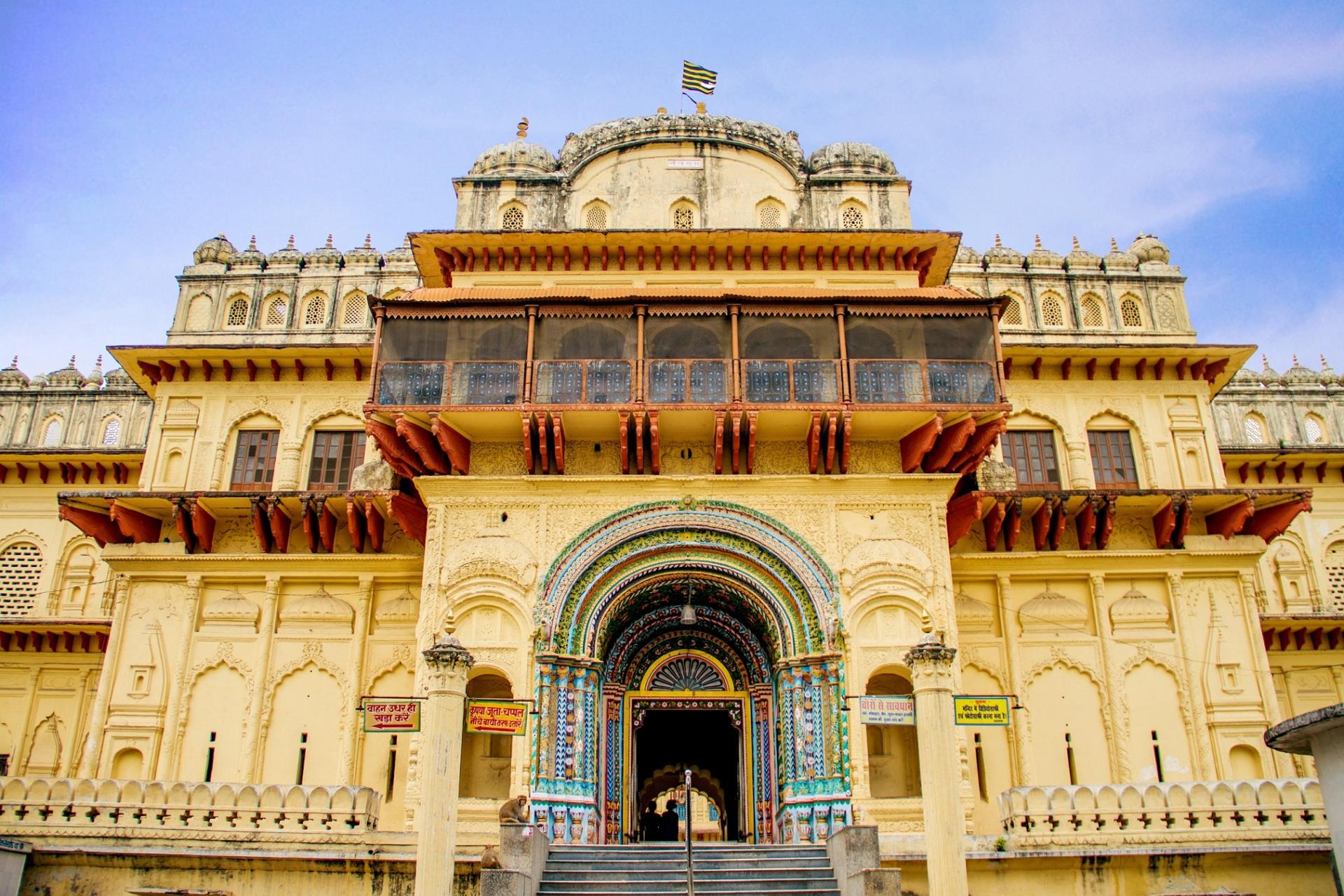 It is believed that this palace was gifted to Sita when she came to Ayodhya with Lord Rama after their marriage. The present structure was, probably, built couple of hundred years back at the place. Inside the building, there was a beautiful Ram Sita idol which is supposed to be installed in the actual temple once it's built.
It was a big hall, which is believed to be the kitchen of Sita mata. Here whatever you will see, everything is re-constructed based on the belief and might be on some remnants of the original structure.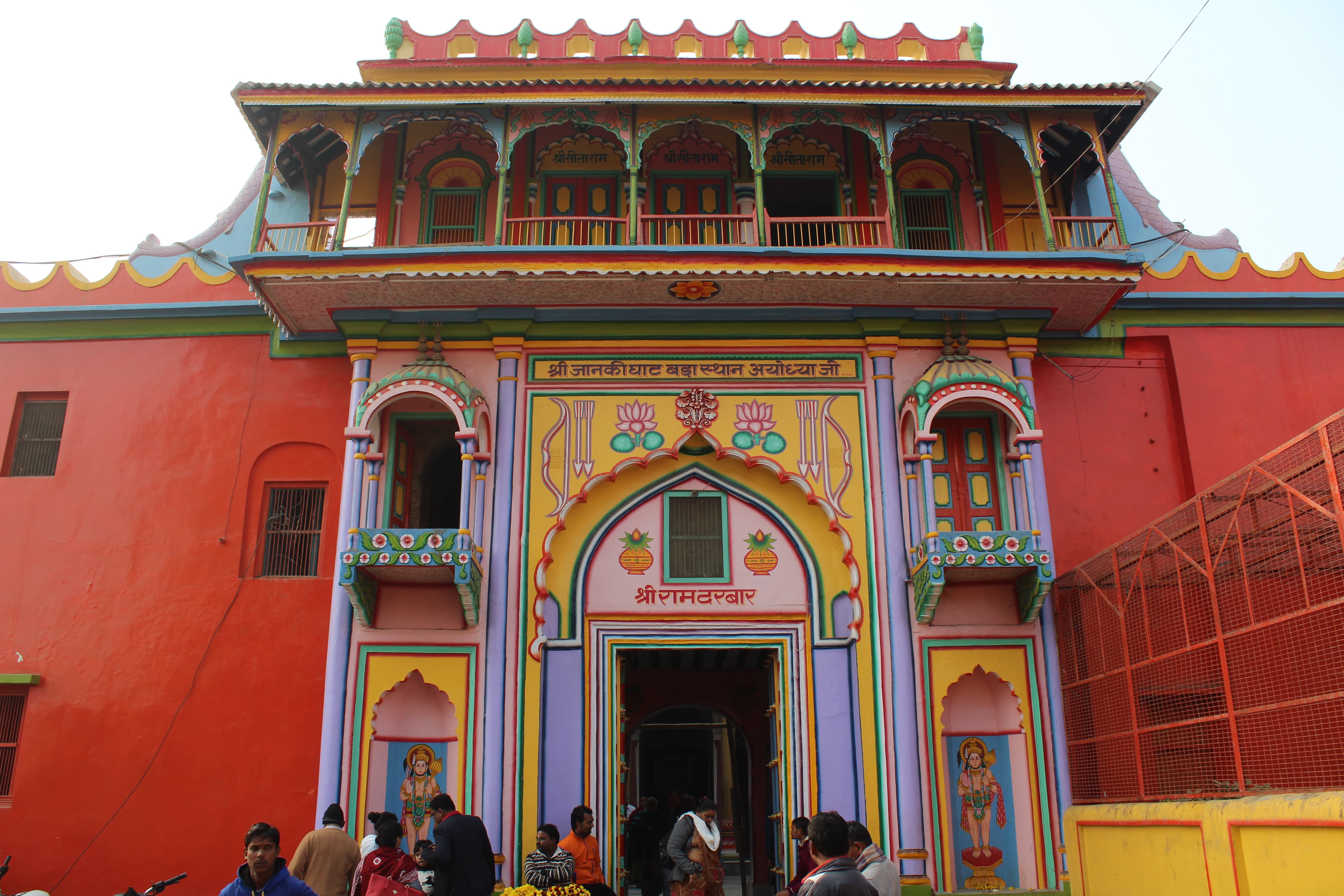 The present Ram Darbar is said to be re-constructed on the remnants of the original palace of Rama. Our guide then took us to a meet the main priest, who was fasting and was only on fruits and milk from the day of demolition of Babri Masjid, with the determination of re-construction of Ram Mandir. Later we realized that it was also the office of a trust where the devotees can donate for the re-construction of the shrine.
7. BADE HANUMAN JI TEMPLE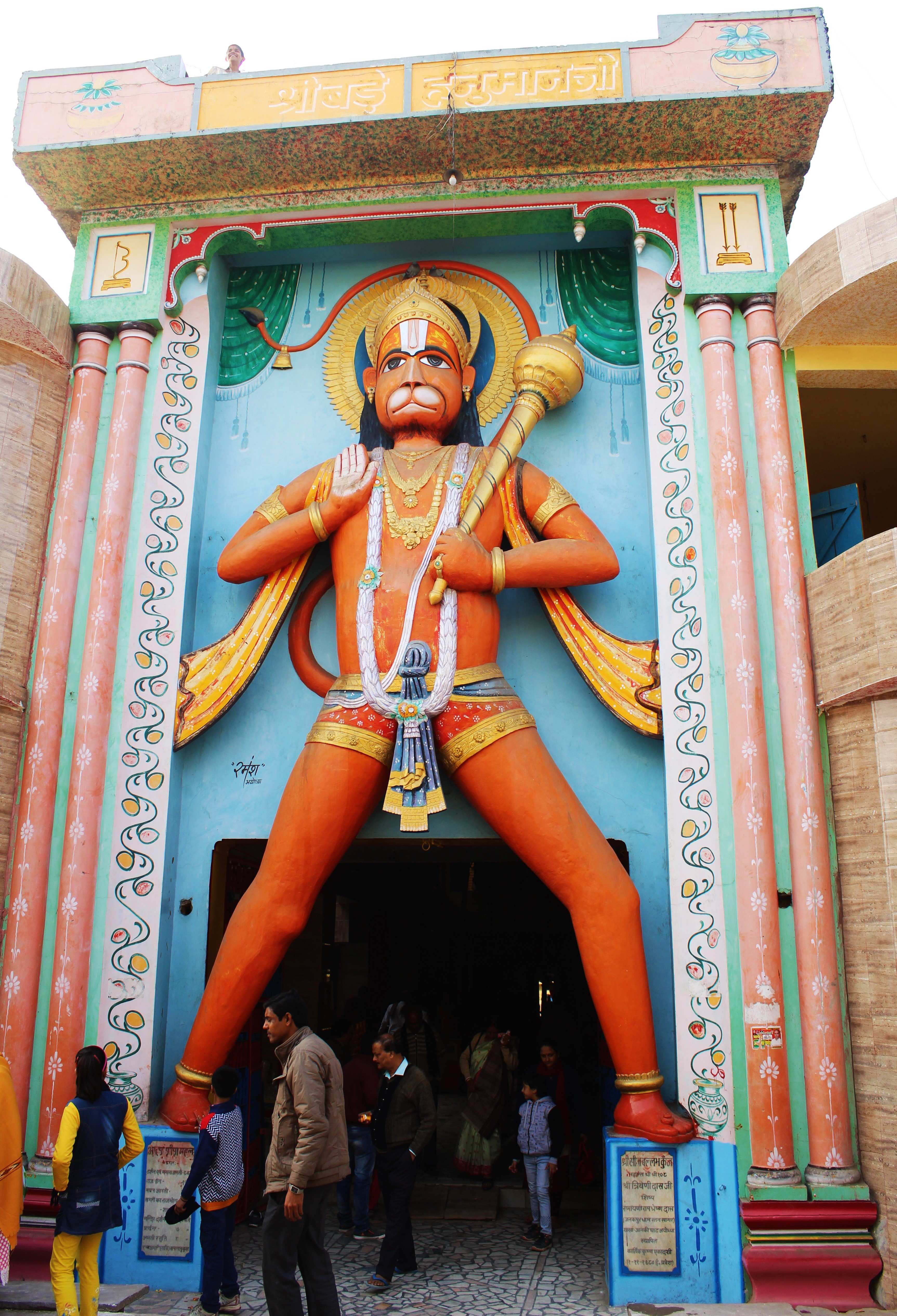 Close to Ram Darbar is the Bade Hanuman Ji Temple. The main attraction of this temple is a huge Hanuman ji statue at the entrance. The statue is around 20 feet high.
There were few more places like Hanuman Garhi, Valmiki Bhavan, Nageshwarnath Temple, Tulsi Smarak Bhawan, Chakravarti Mahraj Dashrath Palace etc. Due to shortage of time we were not able to cover those. One thing which I would like to mention is that while entering Ayodhya we saw a number of guides. Since we were not really fond of taking guides, we avoided them. Our driver introduced one person as priest and tagged him along with us in the name of offering puja, who actually turned out to be a guide. So be careful, the drivers most of the time have the connects, so in case you don't want to fall in our situation, be skeptical with anyone whom your driver might connect you.